Gausman optioned, but will return for next start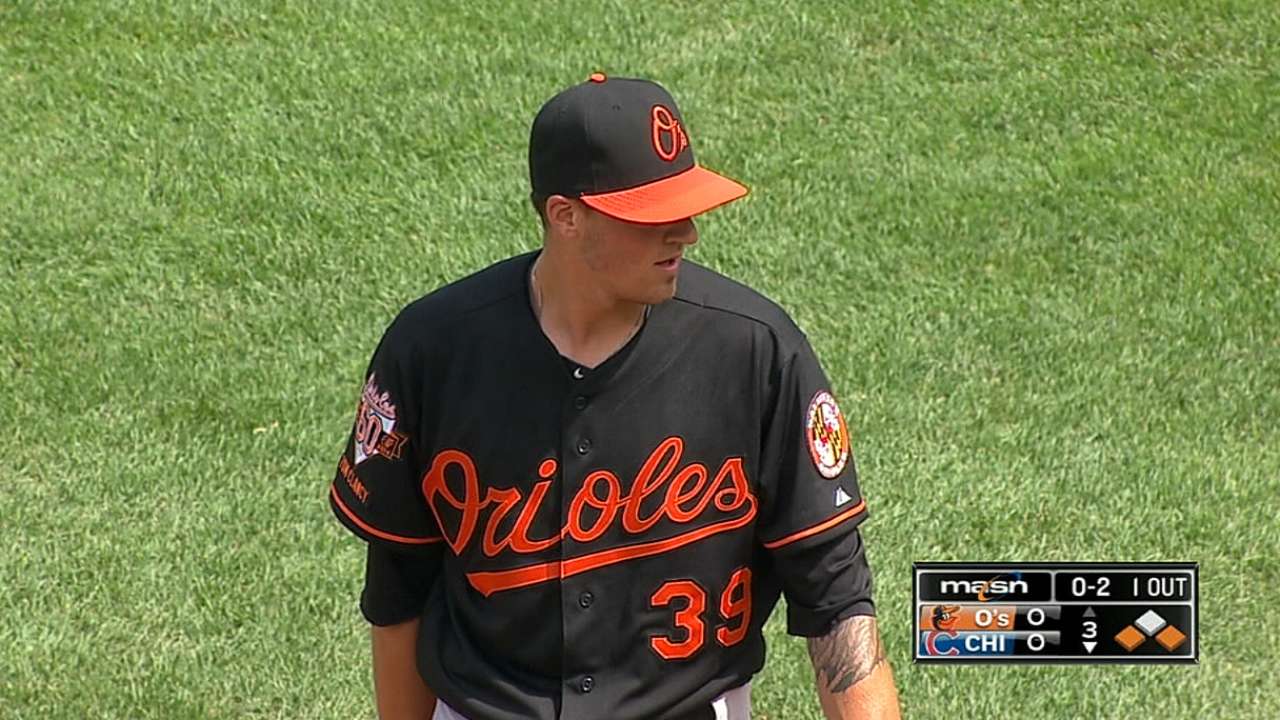 BALTIMORE -- After an outing that tied the shortest start of his career in Wednesday's 3-1 loss to the Rays, Kevin Gausman is heading for another brief stint in the Minors -- but it's not because of his performance.
Like the Orioles' decision to option Wei-Yin Chen earlier in the day, this move is made with the intention of maximizing every roster spot until September callups.
Like Chen, Gausman will technically join the Gulf Coast League Orioles, whose season ends on Thursday, and return in time for his next start on Monday when rosters expand. Because the GCL season is coming to an end, the O's won't need to wait the usual 10 days to bring Gausman back to the Majors, and he will still be able to make his next start on turn.
The Orioles didn't announce a corresponding move on Wednesday, but after having their starter go fewer than five innings on consecutive nights, an extra relief pitcher could be of use in Baltimore.
Unlike Chen's situation, the O's won't have to send anyone down to bring Gausman back to the Majors because teams will be allowed to carry up to 40 players on the active roster starting on Monday.
David Wilson is an associate reporter for MLB.com. This story was not subject to the approval of Major League Baseball or its clubs.