Machado undergoes successful surgery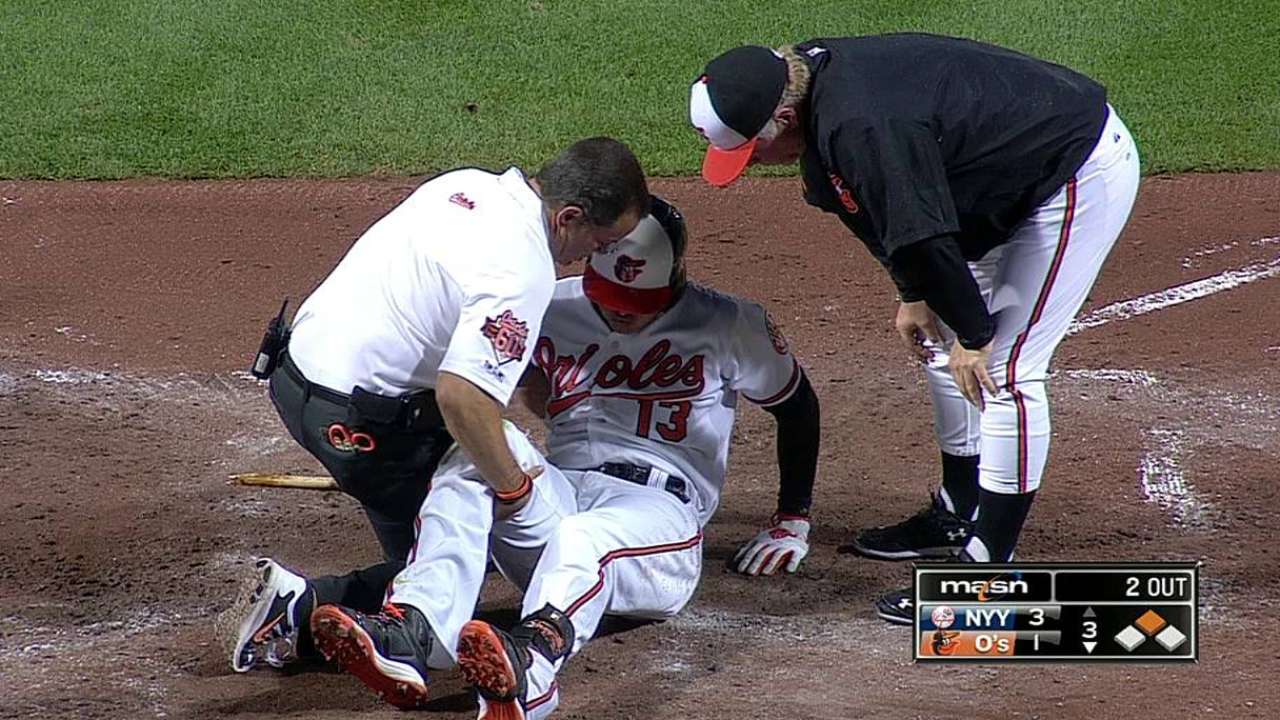 BALTIMORE -- Manny Machado underwent successful surgery to repair the torn medial patellofemoral ligament in his right knee on Wednesday in Los Angeles, Orioles manager Buck Showalter said.
Machado had the surgery at 6 a.m. PT (9 a.m. ET), and the third baseman will remain in L.A. for the next three weeks to begin his rehab. Showalter isnt sure yet whether Machado will go straight to Sarasota, Fla., or return to Baltimore for the Orioles' three-game series against the Red Sox from Sept. 19-21.
The recovery time for Machado is still expected to be 4-6 weeks -- the same length his left knee injury kept him out after having surgery in October last year. The difference this time is that his surgery comes almost two months earlier, meaning the former All-Star could return in time to have a normal Spring Training, assuming there are no setbacks.
"I wanted to have Spring Training next year," Machado said on Monday before departing for the West Coast. "If we waited for the surgery a little longer, it was going to be tough."
David Wilson is an associate reporter for MLB.com. This story was not subject to the approval of Major League Baseball or its clubs.