O's temporarily option Chen, add Clevenger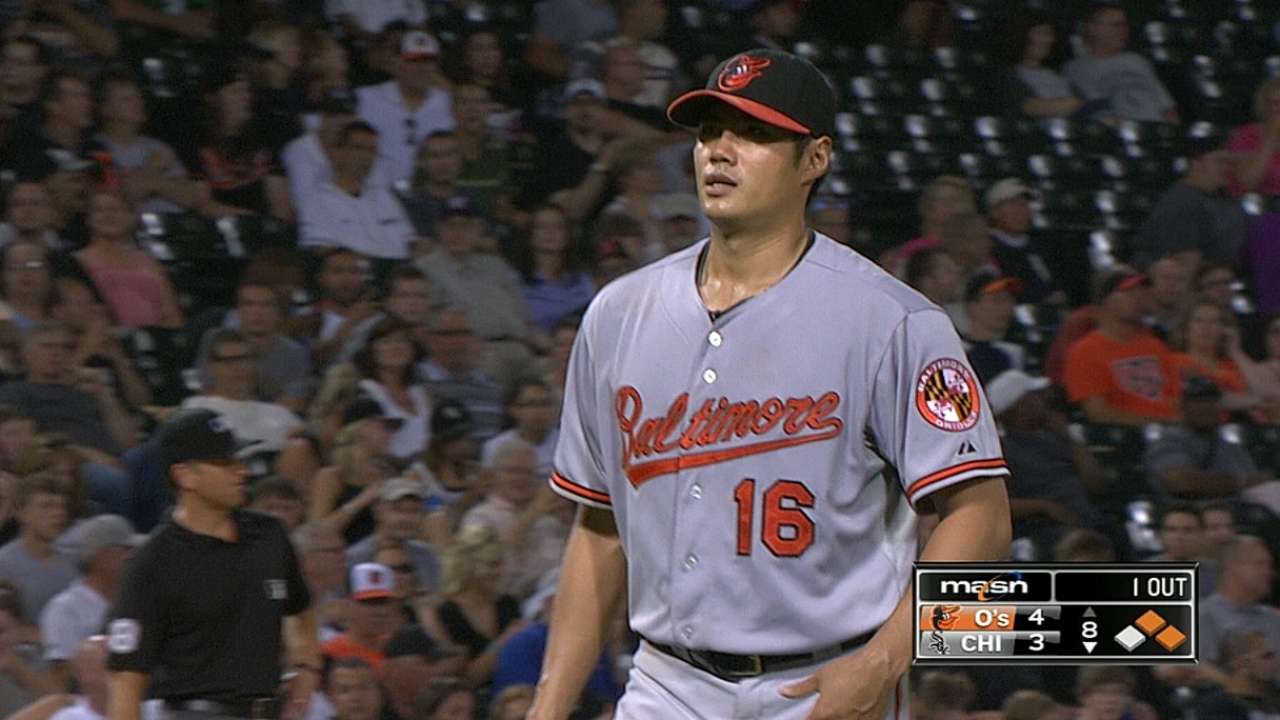 BALTIMORE -- With just days until rosters expand from 25 to 40, the Orioles took an opportunity on Wednesday to juggle their pitching staff one more time.
The O's optioned lefty Wei-Yin Chen to the Gulf Coast League Orioles a day after his most recent start and recalled catcher Steve Clevenger from Triple-A Norfolk. The GCL O's season ends on Thursday, so Baltimore will be able to bring Chen back to the Majors in time for his next scheduled start, Sunday, without waiting the typically necessary 10 days.
The O's will have to make one more roster move on Sunday to reactivate Chen, but they can expand their roster to as many as 40 players on Monday.
The move on Wednesday was made with the intention of getting the Orioles' bench back to a normal size. The addition of Clevenger gives Baltimore four players, including three left-handed hitters.
"We've been playing short a position player for a while, and we thought this was an opportunity to take care of that problem," manager Buck Showalter said. "Give us a better chance to win tonight is what it's about. Better chance to win tomorrow night."
Clevenger batted .240 with eight doubles in 26 games with Baltimore this season and has hit .305 in 64 games for Norfolk. He was viewed as a likely candidate to join the team as a third catcher when rosters expanded. His addition a few days early caught Clevenger a bit off guard.
"They caught me a little surprised last night," Clevenger said. "I was just down there playing, hoping to play good enough to get a callup."
Showalter didn't rule out the possibility of making a similar move with another of his starters with Minor League options remaining.
Kevin Gausman, Bud Norris and Miguel Gonzalez -- all of whom have spent time in the Minors this season -- will pitch for the O's the next three days. If the Orioles need more bench help or an extra arm, they won't hesitate to make another move.
"We'll consider anything that gives us a better chance to win the game that night and doesn't jeopardize anything we're doing in the future," Showalter said.
David Wilson is an associate reporter for MLB.com. This story was not subject to the approval of Major League Baseball or its clubs.