Rehabbing Machado joins O's on road trip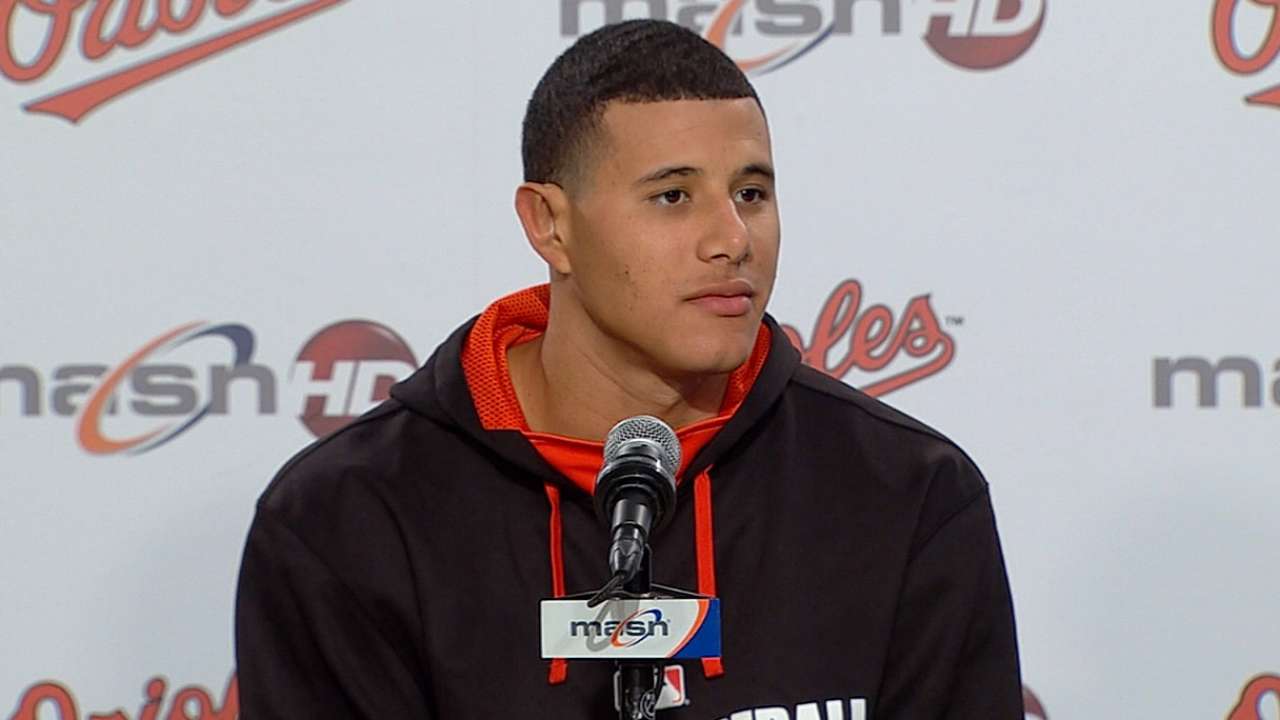 CLEVELAND -- Injured Orioles third baseman Manny Machado will continue his rehab with the team, as the 22-year-old was with the O's in Cleveland and could be ready to go out and play some games at an affiliate upon the completion of the nine-game road trip.
"The exercises that he is doing now, and some things he's doing to strengthen some other areas with Brady [Anderson] and Joe Hogarty and the trainers [are helping]. I think we just want to keep ... our arms around that and make sure that we stay on top of that, because that's going to be very key to him staying healthy," manager Buck Showalter said of Machado, who was diagnosed with a ligament sprain in his right knee.
Machado was joined by catcher Matt Wieters, who is rehabbing back from Tommy John surgery and has been a frequent fixture in the clubhouse.
Asked if Wieters, who confers with bench coach John Russell and helps with the catchers, is setting an example for injured players, Showalter said: "It's not because it is easier here. It's actually a little tougher than Sarasota. But they want to be here. They want to be a part of it.
"Matt and J.J. [Hardy], during his few days, and even Manny, they have something to offer, I think, emotionally, mentally, I don't want to get too deep with spiritually. But there is certainly a good calm to having them around."
Brittany Ghiroli is a reporter for MLB.com. Read her blog, Britt's Bird Watch, and follow her on Facebook and Twitter @britt_ghiroli. This story was not subject to the approval of Major League Baseball or its clubs.