Orioles option Gonzalez to make room for Ubaldo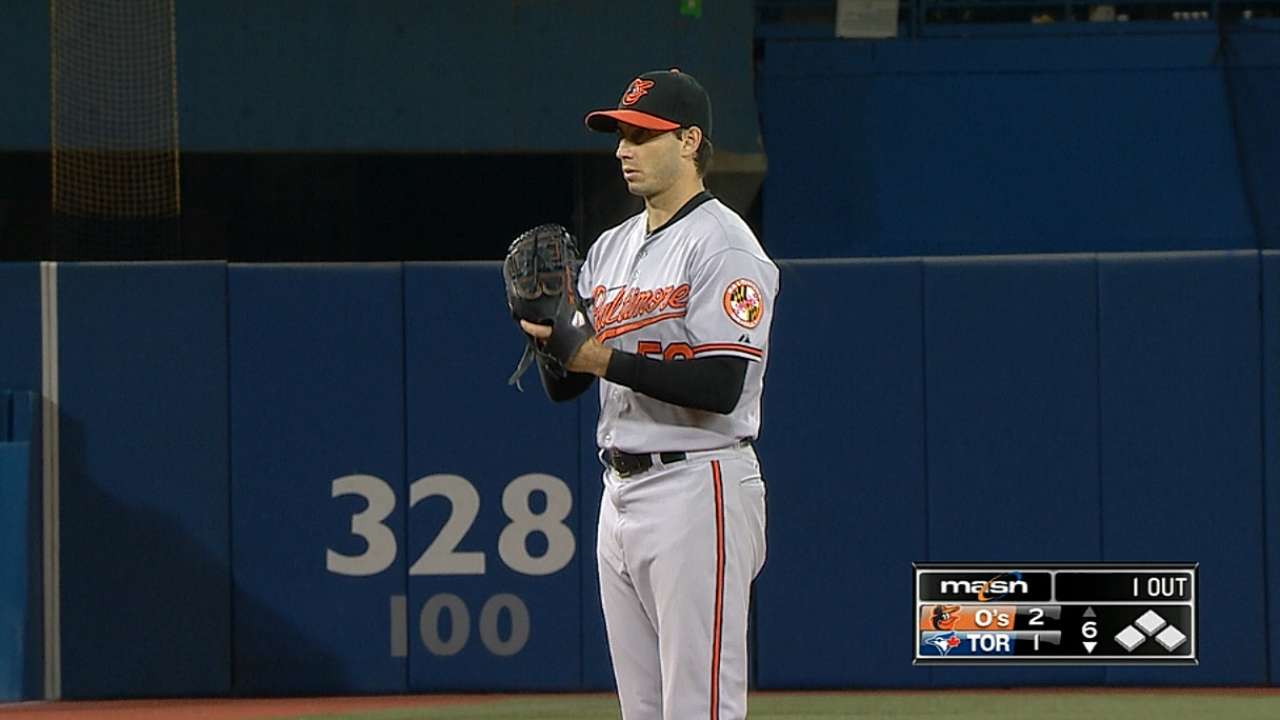 BALTIMORE -- Ubaldo Jimenez made his first start since July 5 on Saturday afternoon, and to make room on the roster, the Orioles optioned Miguel Gonzalez to Triple-A Norfolk.
As part of an O's rotation with a 3.00 ERA since the All-Star break, Gonzalez started his second half well. The right-hander went 2-1 with a 2.92 ERA. That ERA, though, was better than only Kevin Gausman's among Oriole starters since the break.
Gonzalez will only have to miss one start for Baltimore. The O's have an off-day on Thursday which could allow Gonzalez to return and start on July 19 after missing only one turn.
"There's no right decision," manager Buck Showalter said. "If Miguel had been three or four days from pitching, we probably would have kept him. But we needed length today and tomorrow."
Jimenez struggled during the first half for the Orioles, going 3-8 with a 4.52 ERA and an American League-leading 60 walks. He was placed on the disabled list on July 13 with a right ankle injury. Since Jimenez's last start, the O's are 19-9 -- the best record in the Majors during that span.
Jimenez made a pair of starts in the Minors to get him back up to a regular pitch count, although the starting pitcher wasn't happy about needing a second outing. After two outings, though, Jimenez's ankle is fully healed as he aims for a strong finish to the season. Last year, Jimenez posted a 1.82 ERA in the second half after starting the year 7-4 with a 4.56 ERA.
"He's done everything he can do physically," Showalter said. "He's been up close to 100 [pitches], he feels good with the ankle and now it's just a matter of the Cardinals. There's no other level, no other thing to do."
David Wilson is an associate reporter for MLB.com. This story was not subject to the approval of Major League Baseball or its clubs.