Ubaldo nearing return, but role not announced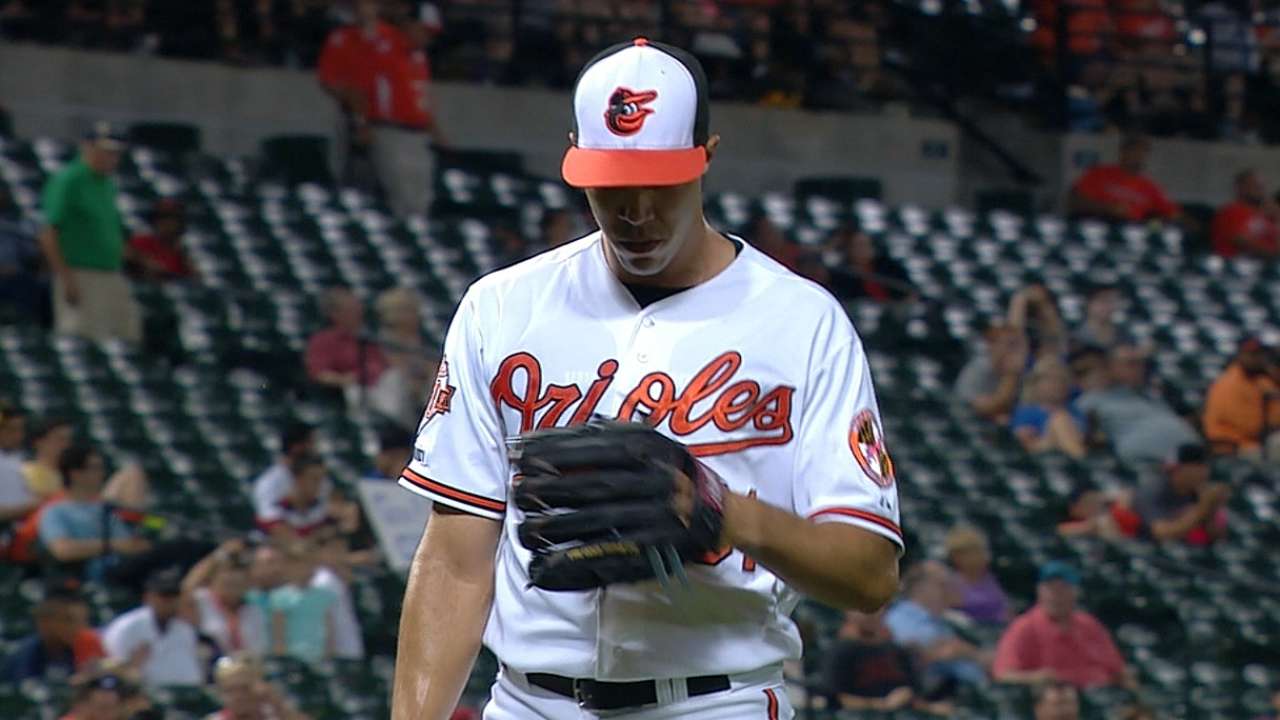 TORONTO -- Orioles manager Buck Showalter wasn't giving out any hints on Wednesday about the the club's plans for Ubaldo Jimenez once the right-hander is ready to return to action.
Showalter suggested that Jimenez, who's been on the 15-day disabled list with a sprained right ankle since July 13, could be activated Friday or Saturday, but he offered no insight into what the 30-year-old's role will be. But Showalter did characterize the O's starting pitching situation as a "good problem."
"If you held a gun to my head, I know what we're going to do," said Showalter. "But I want to get some more information that the game will give us."
He confirmed Chris Tillman will start Friday, but starters for Saturday and Sunday's games against the Cardinals haven't been disclosed.
Jimenez threw a 35-pitch side session prior to the Wednesday's game against the Blue Jays and reported that it was his "best bullpen of the whole year."
"I think, first thing, I didn't feel anything in my ankle," said Jimenez, who hasn't pitched in a Major League game since July 5. "I was able to get on the mound and throw everything I had without trying too hard. Everything was working."
One scenario could see Jimenez (3-8, 4.52 ERA) pitch out of the bullpen. Orioles starters have been strong of late and own the second-best ERA (2.91) among American League rotations since the All-Star break, making it difficult to find a spot for Jimenez right now. Asked whether or not he's prepared to pitch out of the bullpen, Jimenez said the thought hasn't crossed his mind.
"I don't think that's going to happen," he said. "So I don't even think about that because I haven't heard anything from one person [that makes the decision], and that's Buck, and he never said anything about the bullpen, so I don't even worry about it. I don't even put that in my mind."
Jamie Ross is an associate reporter for MLB.com. This story was not subject to the approval of Major League Baseball or its clubs.