Ubaldo tosses six strong innings in rehab start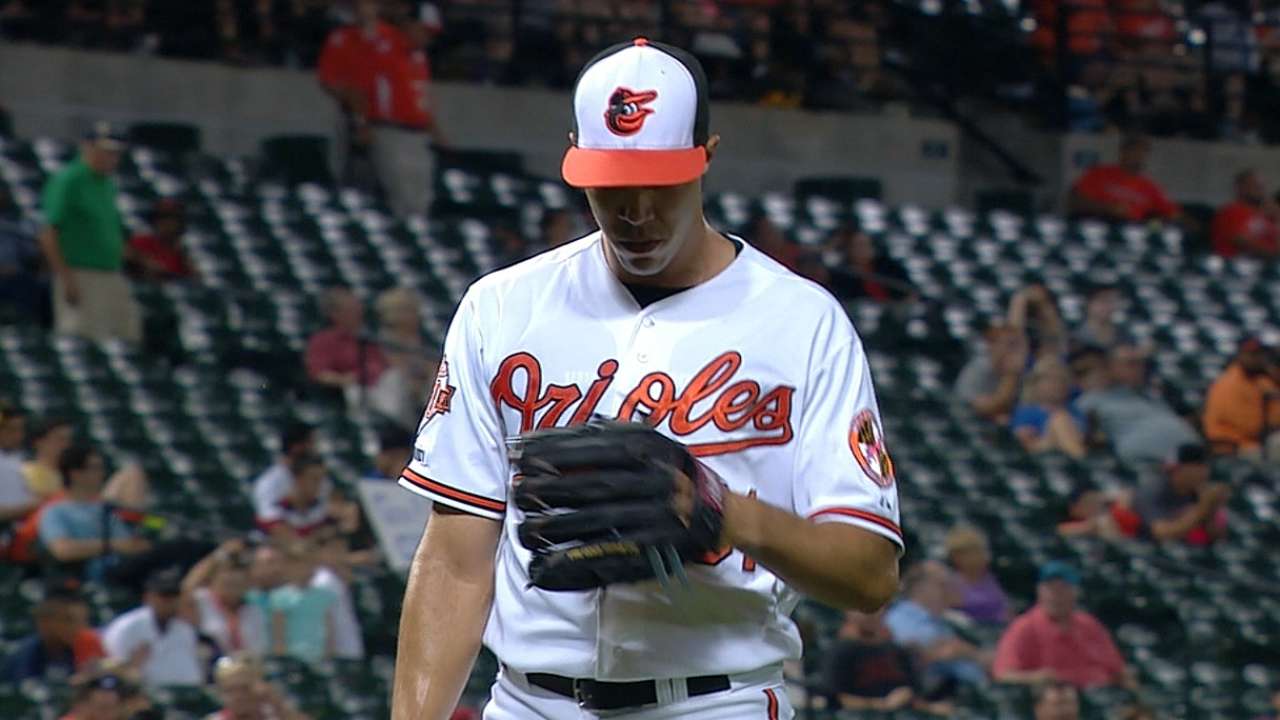 BALTIMORE -- Ubaldo Jimenez followed up a successful first rehab start with an excellent outing for Triple-A Norfolk on Sunday. The starting pitcher allowed one run on five hits and two walks with three strikeouts against Buffalo. Jimenez threw 94 pitches over six innings.
Jimenez is set to return to the Orioles on Monday in Washington and will travel with the team to Toronto on Tuesday. He's expected to come off the disabled list later this week.
"This is the end of what he [and his representation] has agreed to," Baltimore manager Buck Showalter said Sunday morning. "It was to one more. I'm not saying it was like pulling teeth or anything, but he has that right."
Jimenez was placed on the DL with a right ankle injury on July 13 after he stepped in a pothole near his apartment. Jimenez was 3-8 with a 4.52 ERA before landing on the DL. He leads the American League with 60 walks.
"He's champing at the bit to get back," Showalter said. "You can tell. He wasn't overly enamored with him doing it again, but we are trying to get him up to 100 pitches."
David Wilson is an associate reporter for MLB.com. This story was not subject to the approval of Major League Baseball or its clubs.