Ubaldo pleased with bullpen session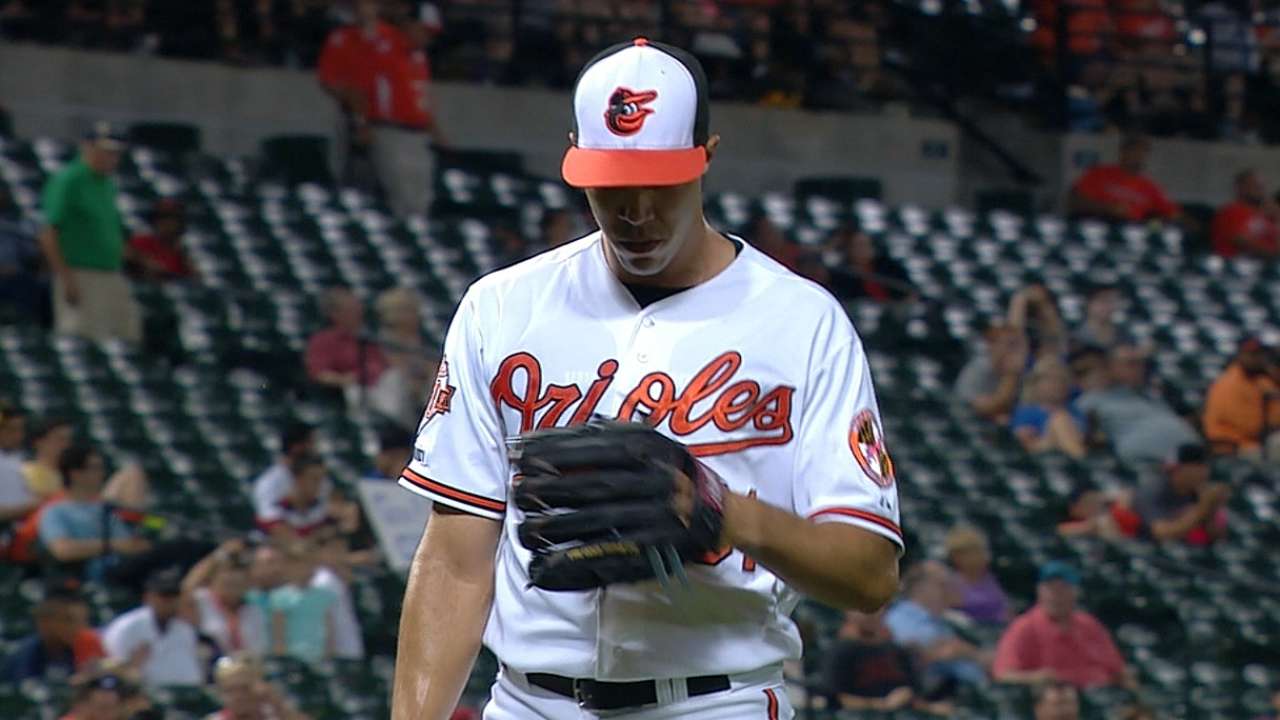 ANAHEIM -- Ubaldo Jimenez threw a 35-pitch bullpen session on Wednesday and also performed what he called "old school" running drills to test his right ankle, with the next step throwing to hitters on Friday in Seattle.
"It went good," Jimenez said after the session. "I was able to get on the mound and throw all my pitches. I was able to throw from the stretch and the windup, and they made me do a couple of drills, running drills, to make sure I'd be able to go to first base."
Jimenez was originally slated to throw in a rehab game on Wednesday, but he was favoring the ankle too much, and the O's decided to slow him down. Manager Buck Showalter said on Tuesday that things were going slowly enough that the club was considering sending Jimenez to Baltimore or their spring complex in Sarasota, Fla., but Wednesday's session was encouraging.
"Right now it's more of a health issue," Showalter said of getting Jimenez ready to pitch in a rehab game. "There's a different level here. He has to do that, he knows that. He may have to [pitch for an affiliate] more than once."
Jimenez struggled when healthy, with a 4.52 ERA and 3-8 record in the first half, but Showalter said they aren't slowing him down to avoid the pending roster crunch.
"[A return for] Ubaldo is not imminent. Those things seem to have a way of working themselves out," Showalter said. "All five of our [starters] have shown themselves pretty well lately. We are not delaying anything with Ubaldo; we want him to help us as soon as possible."
Following Friday's session, the team will have a better idea of when and how long Jimenez will need for a rehab assignment.
Brittany Ghiroli is a reporter for MLB.com. Read her blog, Britt's Bird Watch, and follow her on Facebook and Twitter @britt_ghiroli. This story was not subject to the approval of Major League Baseball or its clubs.