Ubaldo needs another bullpen before rehab start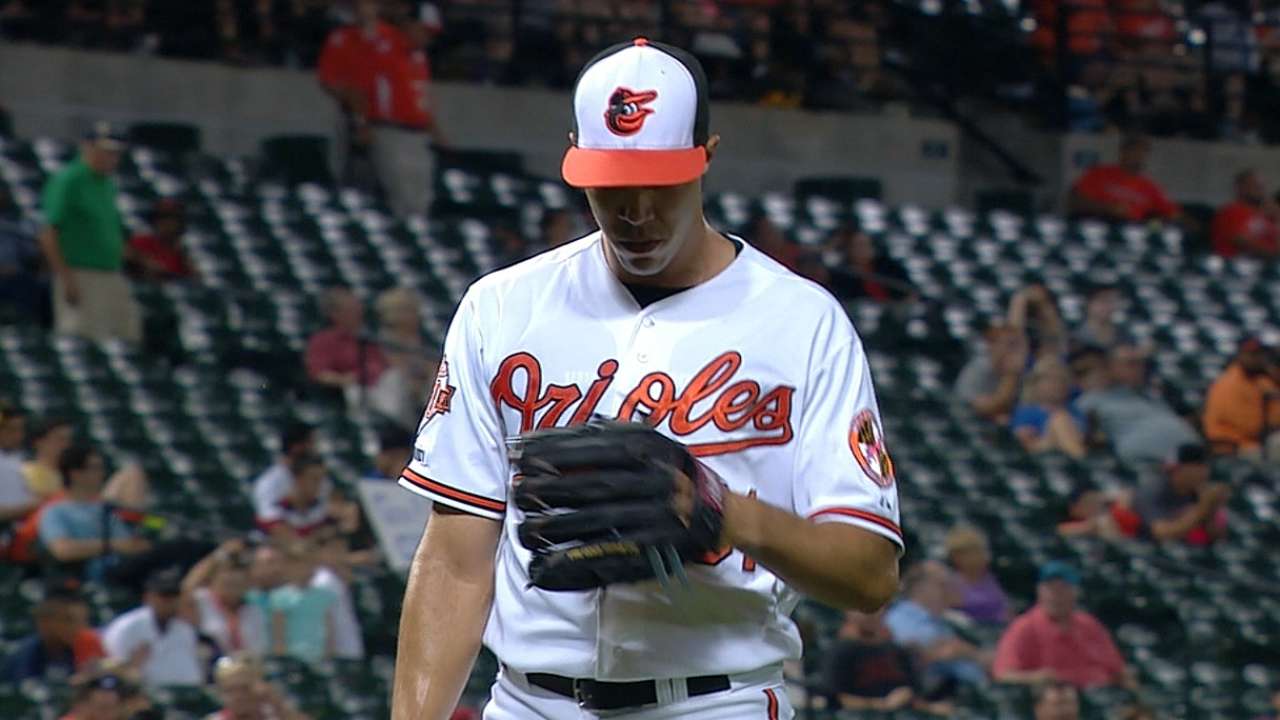 OAKLAND -- Ubaldo Jimenez threw his second bullpen on Sunday morning since going on the disabled list with a right ankle sprain, and afterward he and manager Buck Showalter determined he will need at least one more session before making a rehab start.
"Each time it's a little better, but he's still favoring somewhat," said Showalter after Sunday's 10-2 loss to the A's. "He's not to the point where he can go out and start a rehab. Not there yet."
Jimenez spent part of Sunday's bullpen pitching out of the stretch, which was the next challenge for the right-hander to overcome in his rehab. But he was a bit hesitant to push off his right foot, and he was noticeably limping afterward as he went to receive treatment.
Showalter originally felt that, if all went well, Jimenez could make a rehab start as soon as Wednesday. But that assignment will have to wait.
Jimenez has injured his right ankle before, at the end of the 2012 season, and he knows it can take time to reduce the swelling.
"Those kind of things, especially for a pitcher, it's not easy to get it going right away because that's my push-off leg," Jimenez said Saturday. "But the swelling has been going down."
Aaron Leibowitz is an associate reporter for MLB.com. This story was not subject to the approval of Major League Baseball or its clubs.