Machado puts issues with A's in the past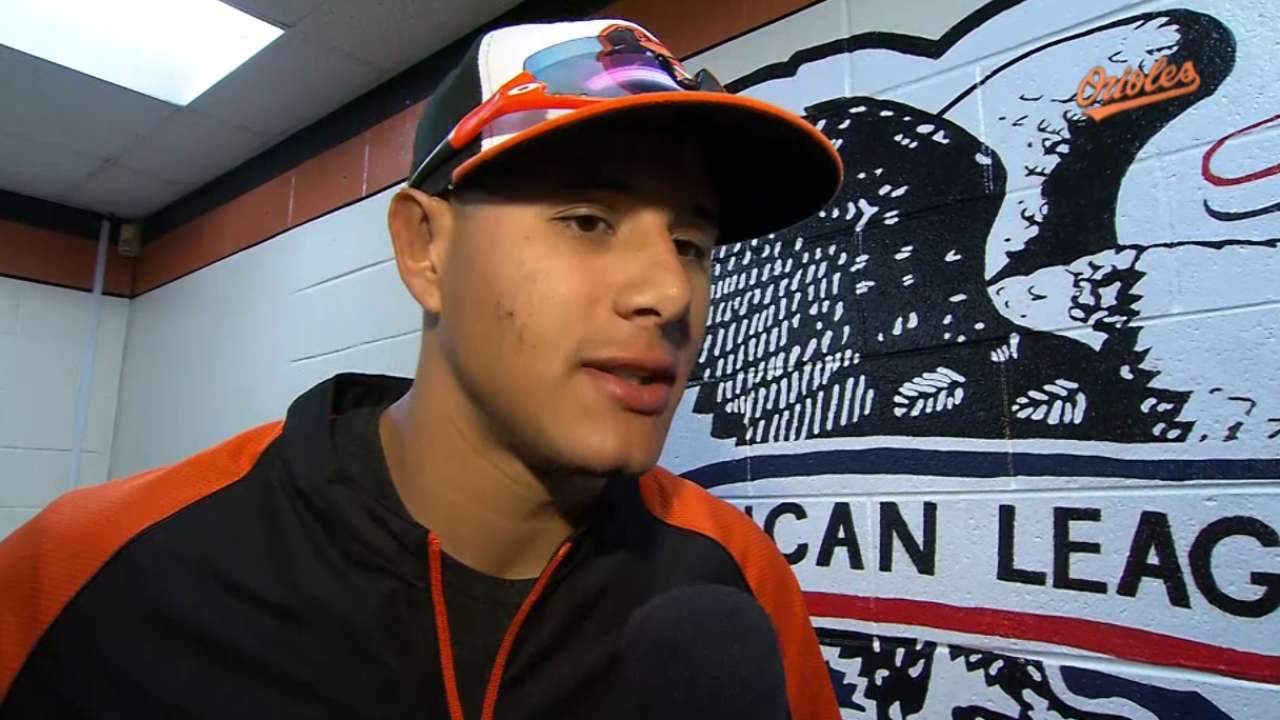 OAKLAND -- The boo birds will likely be out in force for Manny Machado this weekend, as the Orioles' third baseman appears in Oakland for the first time since a pair of scuffles with the A's in early June. But Machado believes the issue is water under the bridge.
"On our side, it is," he said before Friday's series opener at the Coliseum. "I served my suspension, I did what I needed to do, I said my apologies and now it's time to play baseball. Baseball is a game where you forget about the past."
Machado, who served a five-game suspension from June 30 to July 4, was suspended four games for flinging his bat toward third base on June 8 and one game for taking exception to a hard tag by A's third baseman Josh Donaldson two days earlier.
The first incident caused both benches to clear.
"The only reason why it becomes a topic is because we get asked about it," said O's manager Buck Showalter. "I understand. People have to ask, because not a whole lot else to talk about right now."
Over his last 25 games, Machado is batting .351 with five home runs. He will look to carry that momentum into the Orioles' first series after the All-Star break.
"We'll see how it goes," he said. "I'm looking forward to it, and I'm looking forward to starting the second half, most importantly."
Aaron Leibowitz is an associate reporter for MLB.com. This story was not subject to the approval of Major League Baseball or its clubs.