Jones can't shake allure of All-Star Game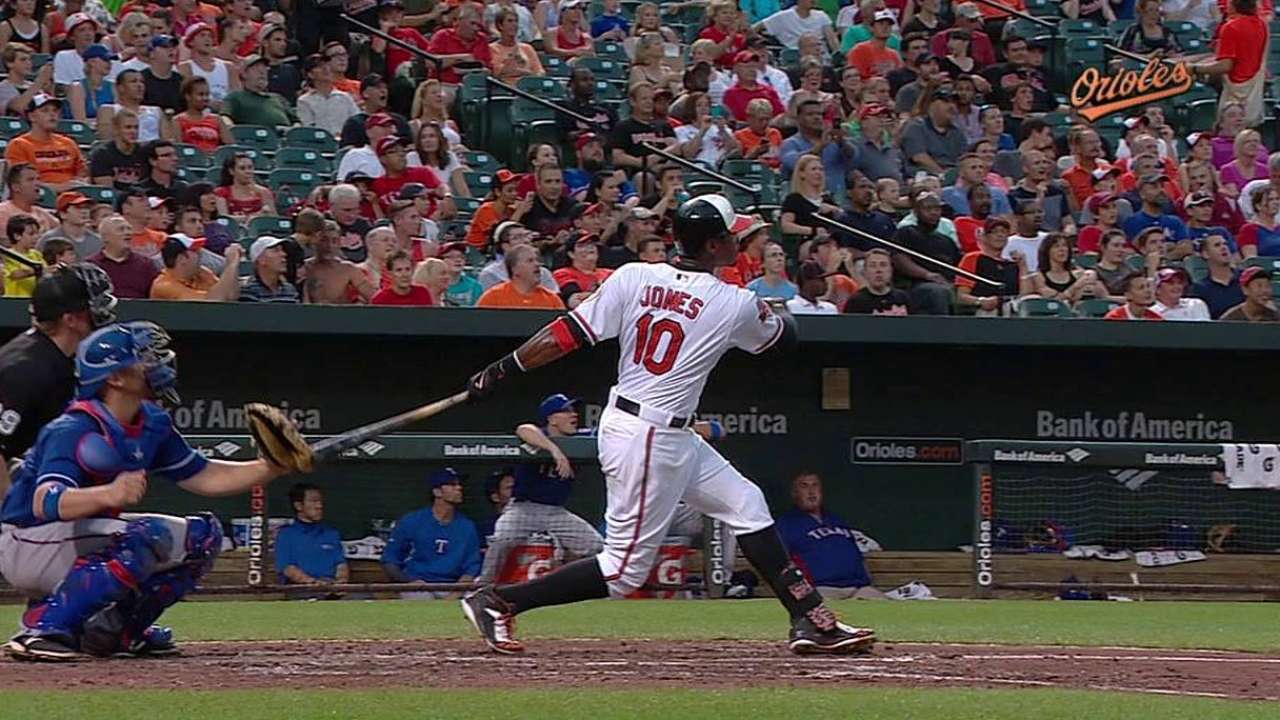 BALTIMORE -- In some ways, Adam Jones wouldn't mind having a few days off for the All-Star break. In that scenario, the Orioles outfielder would head up to the Hamptons for a few days off.
But the allure of the All-Star Game is too much to just shrug it off.
"You want to reel off eight, nine, 10, 11, 12 -- however many you can," Jones said. "I think it's cool when you see people are eight-time All-Stars, 10-time All-Stars."
Fan All-Star voting closes on Thursday at midnight and Jones is closing in on the opportunity to call himself a four-time All-Star. As of Monday, Jones ranked fifth, but he has since closed the gap on Athletics outfielder Yoenis Cespedes and Melky Cabrera, who rank third and fourth, respectively.
According to the MLB Twitter account, Jones has picked up a 20 percent boost on Cespedes and an 18 percent boost on Cabrera.
"I took a picture with a lady out in front, she said she voted over 21,000 times," Jones said. "That's amazing. I wouldn't do that for anybody. For her, that means a lot to me as a player that she would take her precious time to sit in front of a computer and click vote over and over and over."
So as much as Jones would appreciate a few days off, he'd rather be in Minneapolis for the week -- and maybe for more than just the game.
Jones doesn't know why he's never been asked to participate in the Home Run Derby, but he always manages to have fun with it. If Jose Bautista invites him he wouldn't just participate.
"I would win it," Jones said.
With a .307 batting average and 16 home runs, Jones will probably be chosen for the game even if the fans don't vote him in, but he needs more help in the coming hours to insure his spot. And then he has to hope the balloting system works.
"That's not up to me," Jones said. "That's up to whoever's tallying these up. I hope it's not like Florida a couple years ago."
David Wilson is an associate reporter for MLB.com. This story was not subject to the approval of Major League Baseball or its clubs.