O's keep Norris' rehab on track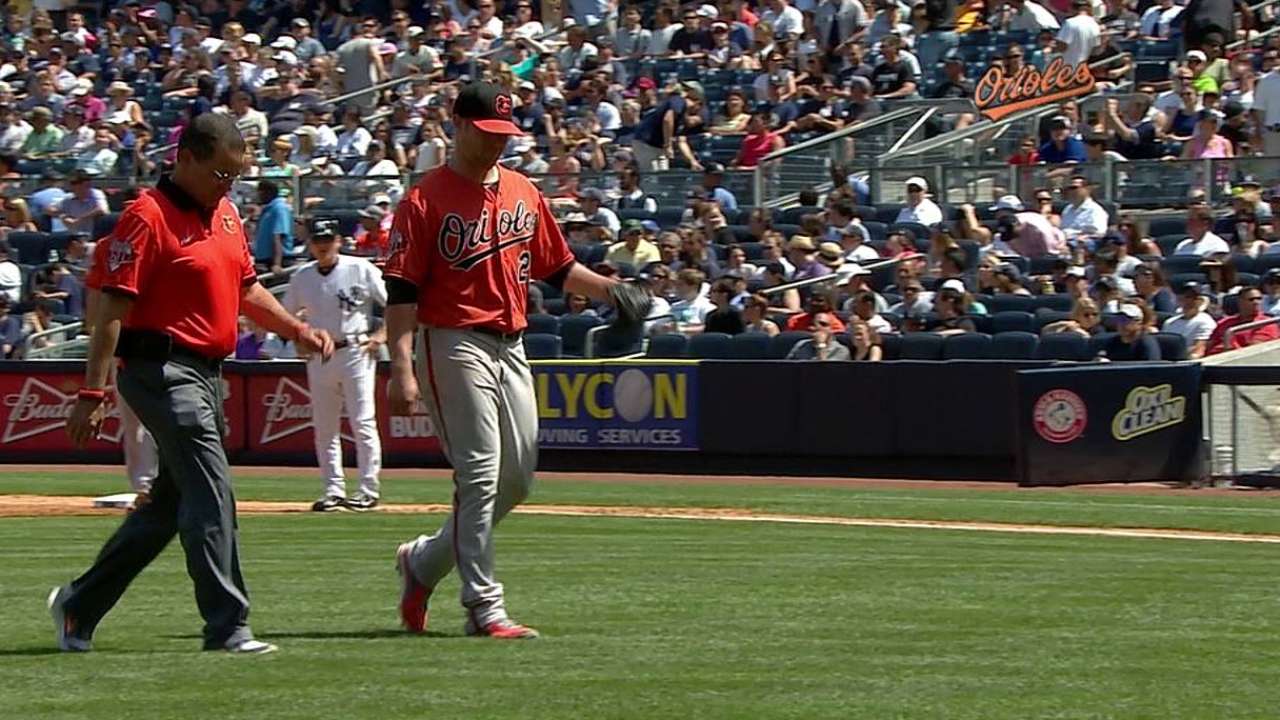 BALTIMORE -- With a storm moving above Oriole Park at Camden Yards on Thursday, the O's had to be creative to be sure Bud Norris' rehab stayed on track.
Norris was scheduled to take pitchers' fielding practice at 4:05 p.m. before an impending storm threatened that.
"We had to set up a gymnasium today in case it was raining," Orioles manager Buck Showalter said. "He definitely needs to get this under his belt."
As the Orioles manager walked into the clubhouse before the series finale with the Rangers, he passed Norris walking out of the stadium with pitching coach Dave Wallace and bullpen coach Dom Chiti as they headed to work with Norris.
Baltimore expects that Norris will have either another bullpen session or a simulated game on Friday depending on how the PFP session went.
Norris, who hasn't played since straining his right groin on June 21, hasn't been ruled out for a return on Monday against the Nationals, but Showalter is sounding less optimistic that he will make his return to the mound on that date.
The manager needed a long pause before declaring that Monday is "still in play" for Norris' return.
"You could get it done with a simulated game," Showalter said. "If he's three weeks removed or four weeks it's different, but this is a DL period and he's not that far removed. I'm sure Dan [Duquette] and I will lean toward whatever Dave thinks and the trainers think."
David Wilson is an associate reporter for MLB.com. This story was not subject to the approval of Major League Baseball or its clubs.