All-Star nod may be on horizon for Britton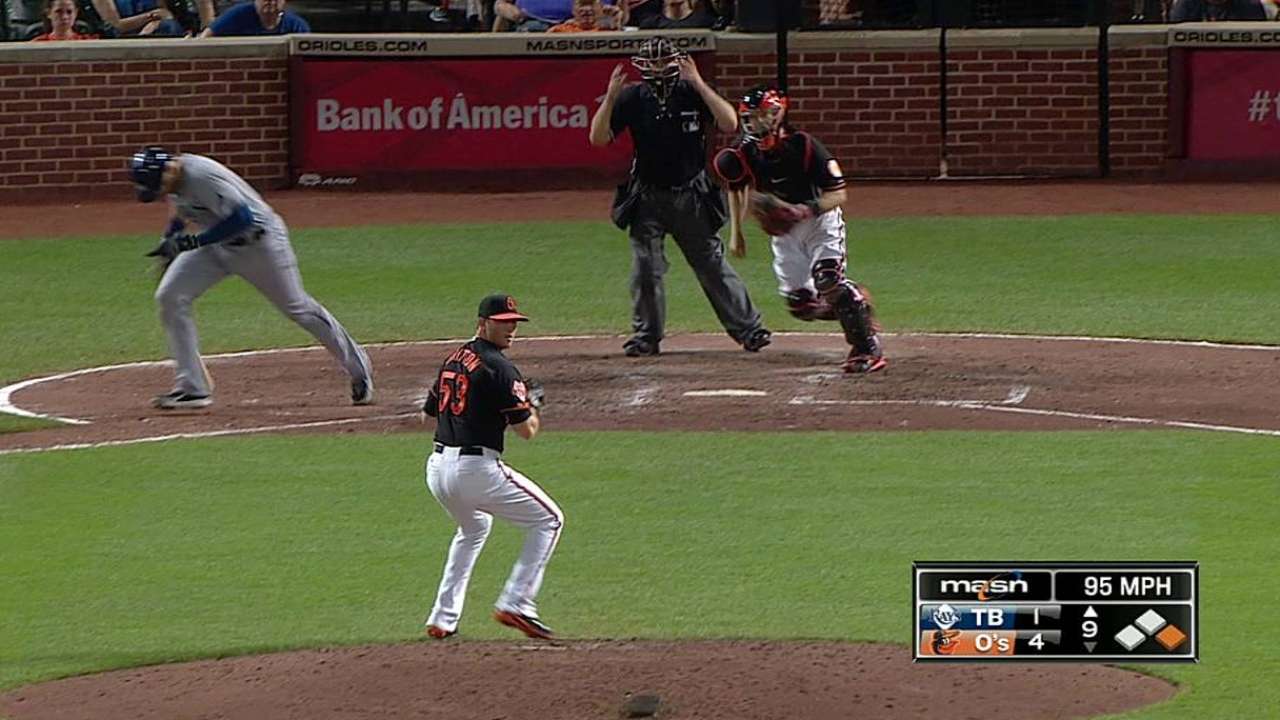 BALTIMORE -- It wasn't in a save situation, but Zach Britton hurled another scoreless inning at the end of the Orioles' 8-3 win against the Rangers on Tuesday.
As a whole, the O's bullpen has been exceptional this season and Britton has been at the forefront of that. An All-Star nod could be forthcoming with the announcements coming in the next few days.
"There are so many things that go into that selection," the pitcher said. "There are a lot of guys doing well, so it's not something I think as a player we really focus on too much."
Britton took over as the Orioles closer after Tommy Hunter blew his third save of the season -- and second in a row -- against the Tigers on May 13. Since then, Britton has recorded all 10 of his saves and allowed just five earned runs in 21 innings. The lefty has blown two saves this season and has an overall ERA of 1.49.
Not long ago, Britton was a promising young starting pitcher for the Orioles. Before 2014, he had come out of the bullpen only once in his three-year career. He began the year pitching in the fifth and sixth innings and has quickly become one of the best closers in the American League.
He attributes his unprecedented success in the bullpen to a number of things, including his ability to rely on just two pitches. He rarely mixes his changeup in with the bevy of sinkers and sliders he uses.
But the bigger benefit has been the amount of work he's able to get out there. He knows he can be called in any game, so he stays more engaged and relishes the opportunity to get into a rhythm by throwing more than just once every five days.
"It's improved my command," Britton said. "As a starter you have four days off, but in the bullpen, having that opportunity to throw every day, I think it's really benefited me experience-wise. And then it's allowed me to really command my sinker better than I ever have."
David Wilson is an associate reporter for MLB.com. This story was not subject to the approval of Major League Baseball or its clubs.