Norris could return next week for Nats series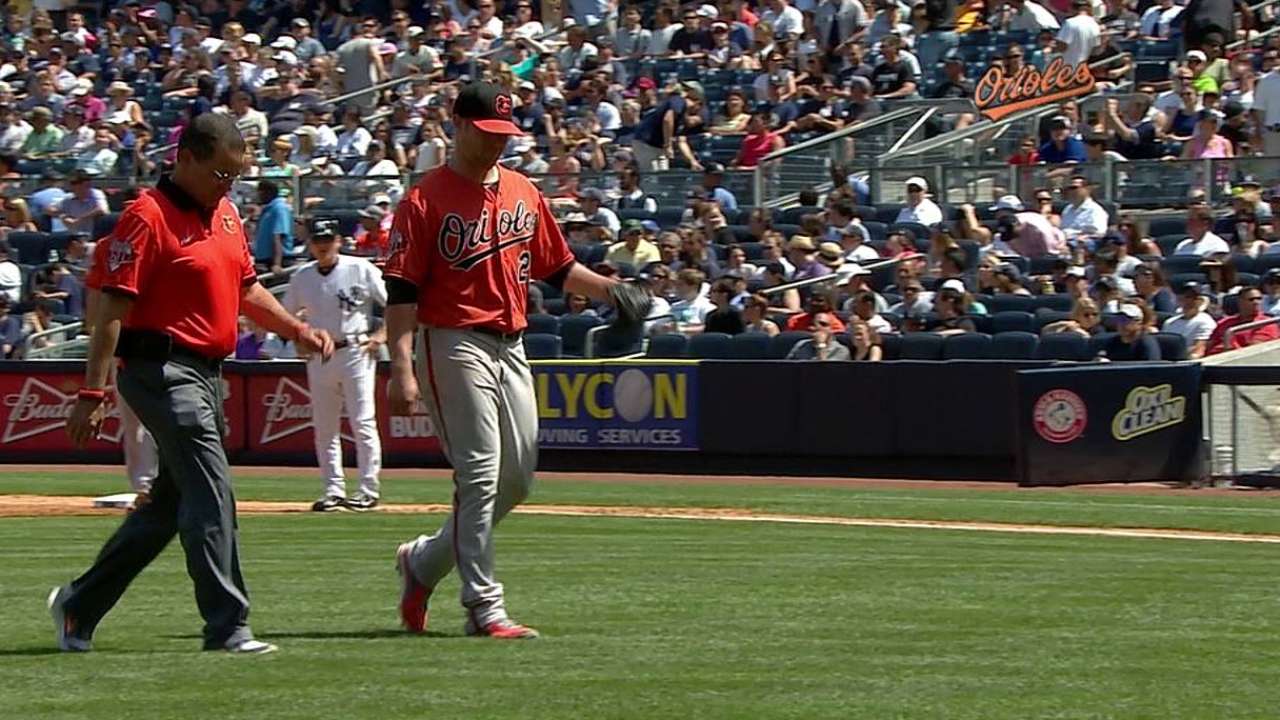 BALTIMORE -- Bud Norris could return for one of the Orioles' two games in Washington, D.C., on Monday or Tuesday -- there's a reason he's been taking some batting practice -- but he will have to pitch some time before then. It may just be a simulated game at Oriole Park at Camden Yards, or it could mean a start somewhere in the Minors.
"The decision's going to be -- not if but when -- whether he needs to go pitch somewhere or take a sim game here and that's enough," O's manager Buck Showalter said. "He won't go just from a side day into starting."
Norris, who hasn't played since June 21 due to a right groin strain, threw a bullpen session in Baltimore on Wednesday. Norris will take pitchers' fielding practice on Thursday and will throw a side session on Friday.
Norris is eligible to come off the disabled list on Monday.
"He's getting better," Showalter said. "He's improving. … We think we might pitch him in Washington."
David Wilson is an associate reporter for MLB.com. This story was not subject to the approval of Major League Baseball or its clubs.