Schoop hits refresh button on season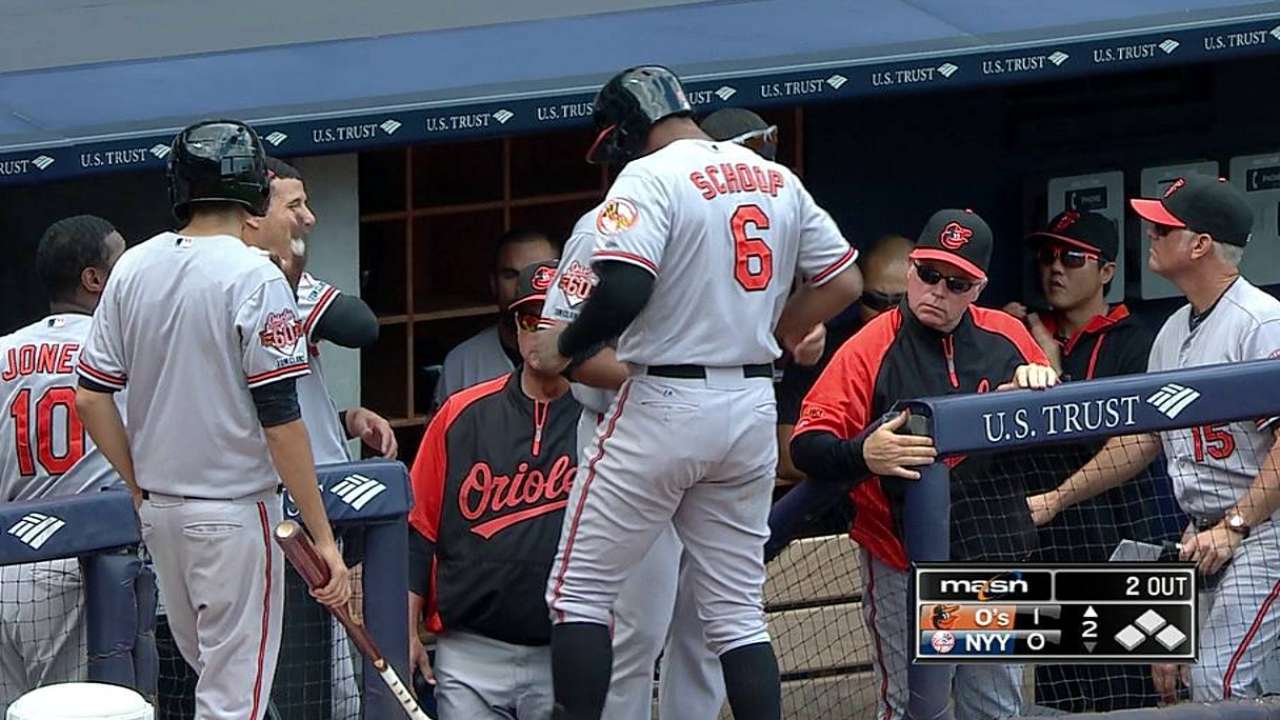 BALTIMORE -- As players filed into the clubhouse on Sunday morning before the Orioles' series finale against the Rays, Jonathan Schoop came in with bags in hand ready to begin his season.
It didn't matter that he'd already done this at the start of the year and had been with the O's all season. He needed to try it again.
So at the suggestion of Orioles first-base coach Wayne Kirby, the infielder packed up his bags, went out to the parking lot, came back in and treated the day as if it were the first day after he was called up.
"You know what you should do?" Schoop said, recalling the conversation and imitating Kirby's voice. "You should come back here like a new guy, a new player."
Before he tried take two, the rookie had been mired in a 0-for-12 slump that saw his batting average drop to .213. He's registered two hits in all three games since and his average has ticked back up to .227.
"It kind of refreshed my mind a little bit," Schoop said. "It was in a joking way, but it's working. It refreshed my mind. I started a new season in my mind."
Schoop said this won't be his plan for any time he's in a slump, but he can't deny that it's working so far. Even with a small sample size, the jolt hasn't gone unnoticed.
"We might have to try that in a couple other places," Baltimore manager Buck Showalter said.
David Wilson is an associate reporter for MLB.com. This story was not subject to the approval of Major League Baseball or its clubs.