Buck juggling needs with Machado decision looming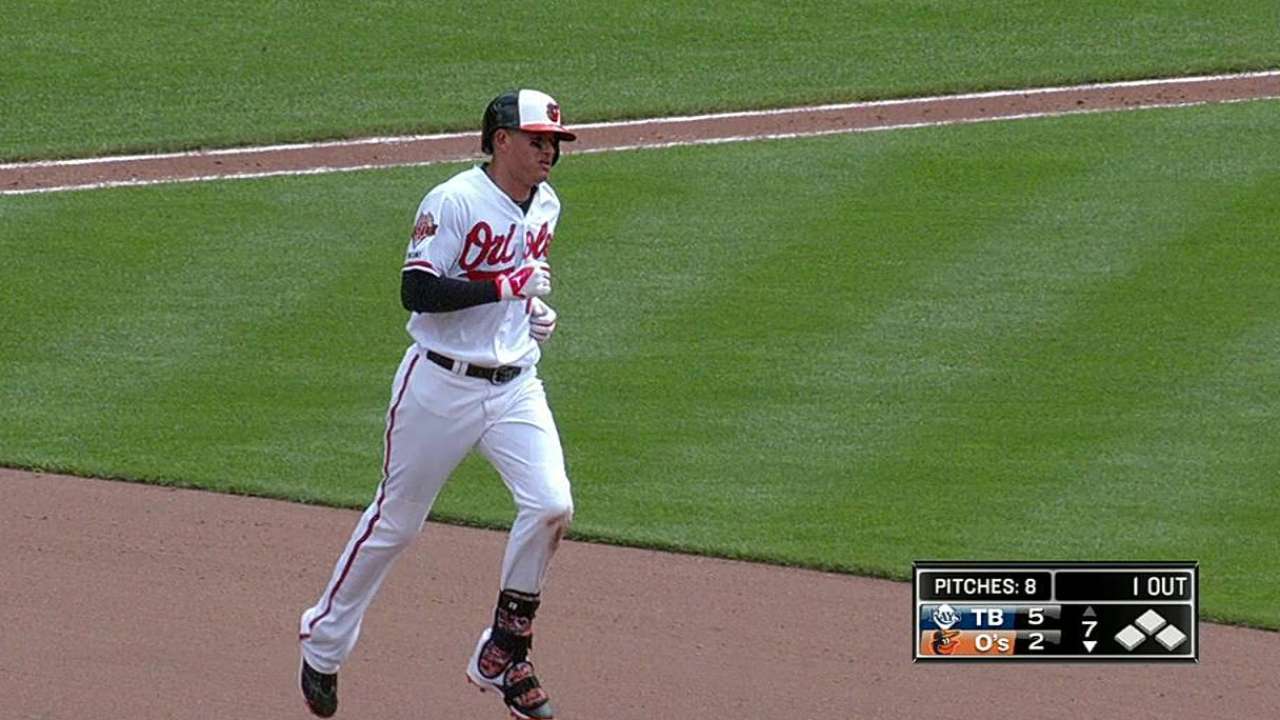 BALTIMORE -- When it comes to a final decision on Manny Machado's suspension, all the Orioles can do is wait. In the meantime, Buck Showalter must also prepare to be without his third baseman for at least a few days.
Machado appealed his five-game suspension for the June 8 bat-throwing incident on Wednesday. MLB's vice president of standards and on-field operations, Joe Garagiola Jr., will announce the decision any day now.
When Machado learns how long he'll be off the field, the Orioles will be without a starter and down to a 24-man active roster.
Ryan Flaherty started at third when Machado missed games due to injury earlier in the season. Baltimore currently has only four non-pitchers on its bench, which means the team will likely swap out one of their eight relief pitchers for an infielder. Jemile Weeks, acquired from the Oakland A's during the offseason, is a leading candidate.
The Orioles wrap up their series with the Rays on Sunday and then host the Rangers for a four-game set starting Monday.
Showalter wouldn't commit to anything specific when asked about the matter on Saturday.
"We don't have to do anything. It's 50-50 we won't do anything, just try and withstand it with the people we have," Showalter said. "There are so many variables here. How do we get through Sunday and Monday, pitching-wise? Tuesday is sitting there."
Tuesday refers to the pitching vacancy created with Bud Norris landing on the 15-day disabled list. Among the relievers, T.J. McFarland, who started one game for Baltimore last season, is the likely option to start.
"The dynamic to this is Tuesday," Showalter said. "We're going to need starting pitching then. That's why you're cautious about giving up a relief pitcher for someone to replace Manny. We don't really have somebody on the roster that you feel like physically can go real deep."
If Baltimore goes with McFarland, he would be removed from the bullpen Sunday and Monday. Showalter said he would throw such plans away if McFarland's services were required before Tuesday. Kevin Gausman is eligible to rejoin the team from the Minors, but he pitched on Friday as an emergency 26th man in the Orioles' doubleheader, meaning a Tuesday appearance would come on three day's rest.
Benjamin Standig is a contributor to MLB.com. This story was not subject to the approval of Major League Baseball or its clubs.