Baltimore weighing options with Reimold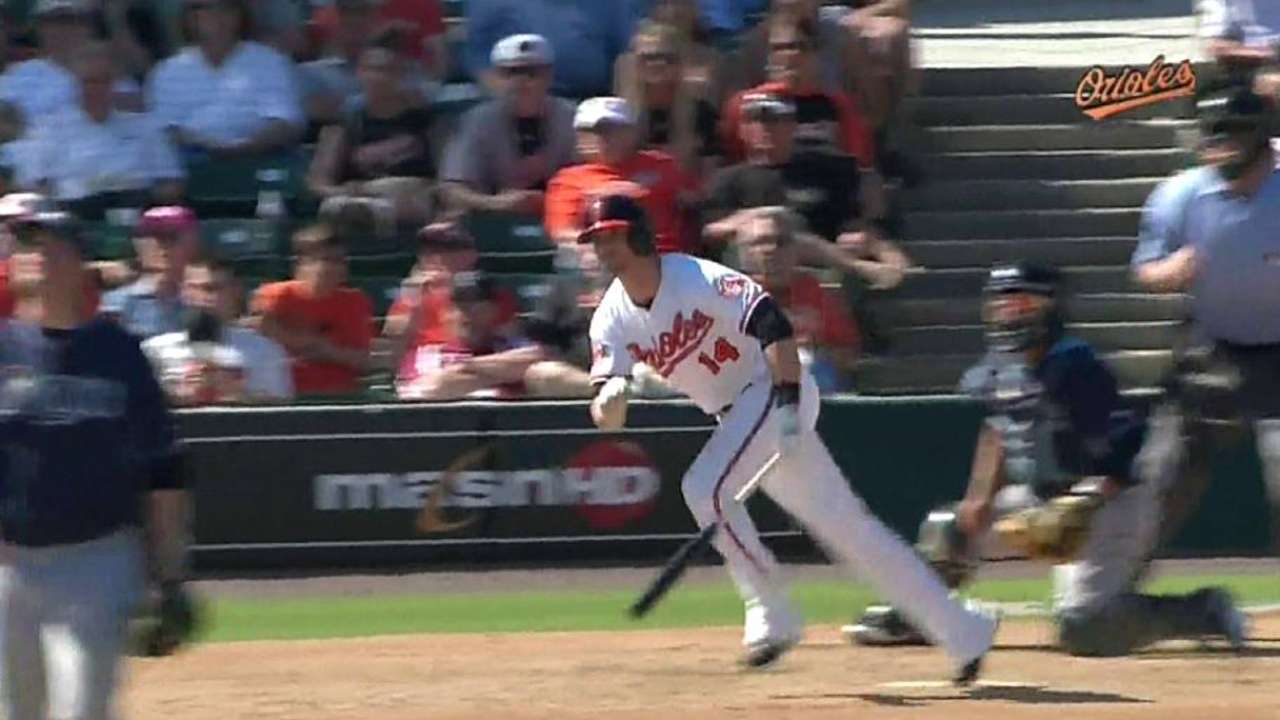 BALTIMORE -- Nolan Reimold is currently playing with the Double-A Bowie Baysox. That rehab stint ends Sunday.
By Monday, the Orioles must decide whether to bring the 30-year-old back to the Majors. The decision isn't cut and dried. Even though injuries have crippled Reimold's playing time over the past three seasons, he offers a potent bat. He's also out of Minor League options.
Should the organization decide not to bring him back to the big club, they cannot simply keep Reimold in the Minors. Baltimore would designate Reimold for assignment, which means they would risk losing him if he didn't clear waivers.
"We've had some discussions on [Reimold]," Orioles manager Buck Showalter said. "Obviously, there is an impending move there."
Reimold, who has undergone multiple neck surgeries, only played in 56 games since the start of the 2012-13 season. While Adam Jones and Nick Markakis are locked into center and right field respectively, left remains without a clear starter. However, Steve Pearce has been swinging a hot bat, hitting .323 on the season entering Saturday. Delmon Young (.320) provides pop off the bench and David Lough provides a defensive element.
Benjamin Standig is a contributor to MLB.com. This story was not subject to the approval of Major League Baseball or its clubs.