Jones expects to play at All-Star level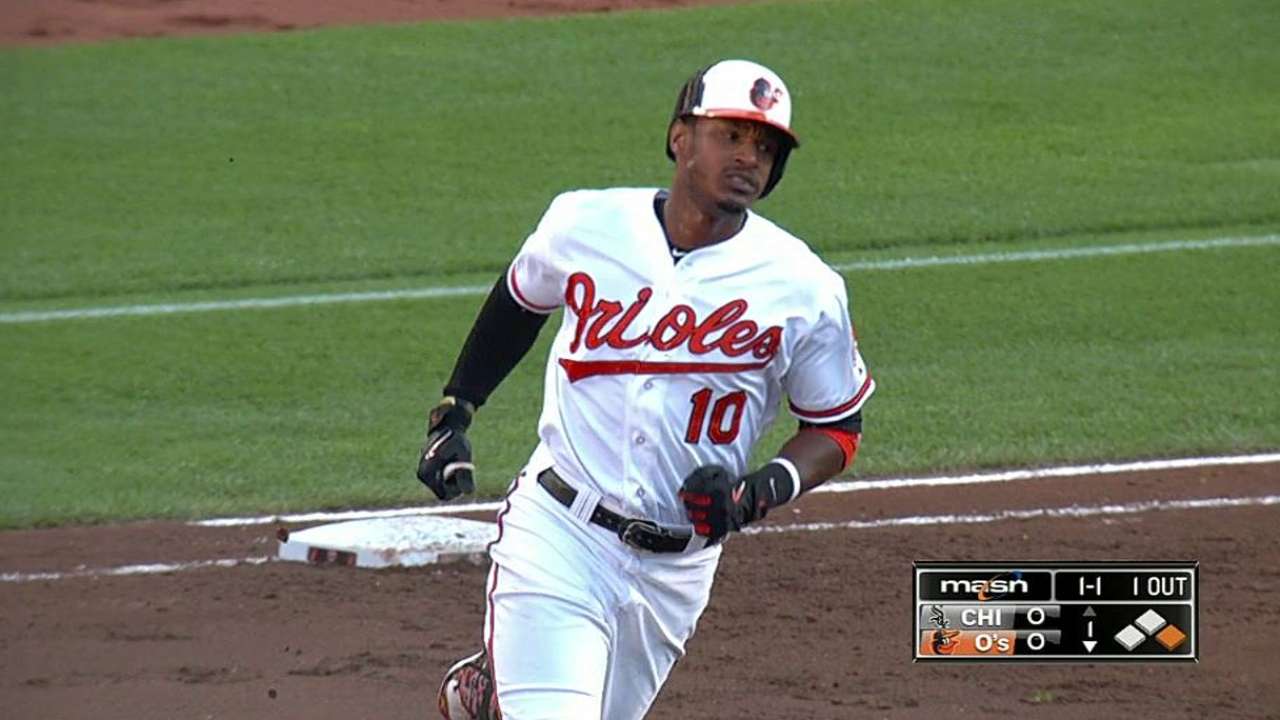 BALTIMORE -- Adam Jones is on the All-Star fringe right now and the outfielder is ramping up efforts to go back, taking to his Twitter feed again on Wednesday to urge fans to #VoteOrange with autographed memorabilia as incentives.
Jones is currently in fifth place among all American League outfielders, with 1,490,000 votes as of the latest announcement Sunday night. Nick Markakis, who is vying for his first All-Star selection, has 1,170,304 votes, and moved up two slots to eighth.
"It's not up to me, I'm not stuffing ballots myself," Jones said of his chances of attending his fourth All-Star Game. "That's up to the fans and those who support the way I play."
"It's the All-Star Game, who wouldn't want to go? When you've been once, it's awesome. But when you start going a couple times, that's the level of play you expect out of yourself. I expect it out of myself to be that caliber of player, year in and year out. As do the fans of Baltimore and the Orioles."
Nelson Cruz is leading the designated hitters, while injured catcher Matt Wieters also remains tops at his position. Wieters had season-ending Tommy John surgery on his right elbow and is currently rehabbing with an eye on returning in 2015. It remains to be seen if Wieters will attend even if he's sidelined, although Jones doubts that will be the case.
"Heck no," Jones said. "It will still go down on paper to him as an All-Star. He will be recognized. Obviously, it's a personal decision, but me knowing him and being around him, there's a good shot he's going to stay home and relax."
Fans can cast their votes for starters at MLB.com -- online or on a mobile device -- using the 2014 All-Star Game MLB.com Ballot Sponsored by Experian until Thursday, July 3, at 11:59 p.m. ET. The 2014 All-Star Game will be played at Target Field on Tuesday, July 15 on FOX.
Brittany Ghiroli is a reporter for MLB.com. Read her blog, Britt's Bird Watch, and follow her on Facebook and Twitter @britt_ghiroli. This story was not subject to the approval of Major League Baseball or its clubs.