O's to temporarily go with six starters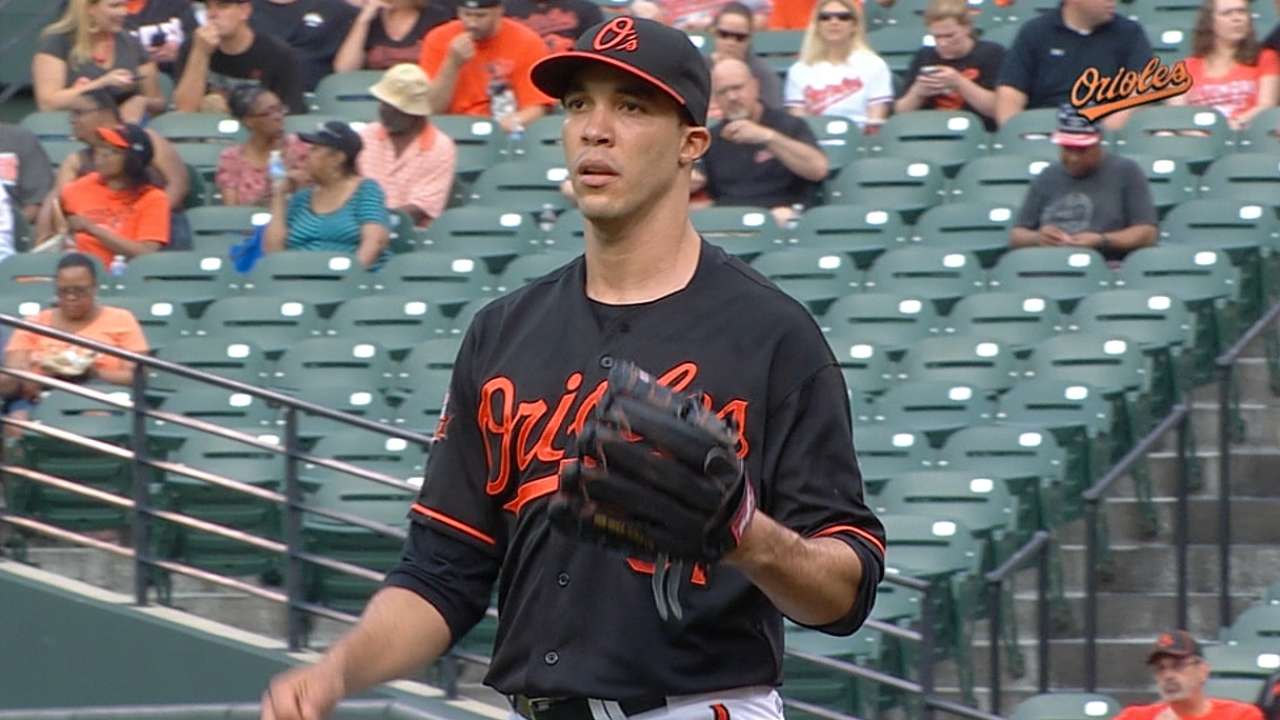 ST. PETERSBURG -- The Orioles will stay on turn with their starters for the upcoming series in New York, meaning the team will go with a six-man rotation for now.
"It's not six," said manager Buck Showalter, who has been hesitant to use the term six-man rotation and cautioned reporters that this was temporary. "We got the doubleheader coming up [June 27]. We are going to need another pitcher for that day anyway. So that makes it six, I got it."
Coupled with Thursday's off-day, the Orioles will now have two extra days' rest for Ubaldo Jimenez -- who will pitch Friday's series opener in New York -- along with Bud Norris and Chris Tillman.
"I don't know how long we'd be able to stay six in the 'pen. We could use one of the starters in the 'pen too," Showalter said. "We'll see. In a perfect world, we would stay until the doubleheader. But I don't know if we will be able to. The opposition will have a say in that."
Given how well Kevin Gausman has pitched in the two starts since being promoted from Triple-A Norfolk, the Orioles are in an interesting situation, in that the two guys who have been the most inconsistent -- Jimenez and Tillman -- are the only two who do not have Minor League options remaining. While Jimenez will get an extra work day, certain guys, like Norris, could be available as a long man on designated nights between starts.
Of course, all it takes is one or two short starts to change things.
"If we have to keep our bullpen fresh between now and then, we will do it," Showalter said. "Could happen in New York. We got some people eligible to come back that weren't eligible a couple days ago."
Brittany Ghiroli is a reporter for MLB.com. Read her blog, Britt's Bird Watch, and follow her on Twitter @britt_ghiroli. This story was not subject to the approval of Major League Baseball or its clubs.