Showalter still not convinced on replay call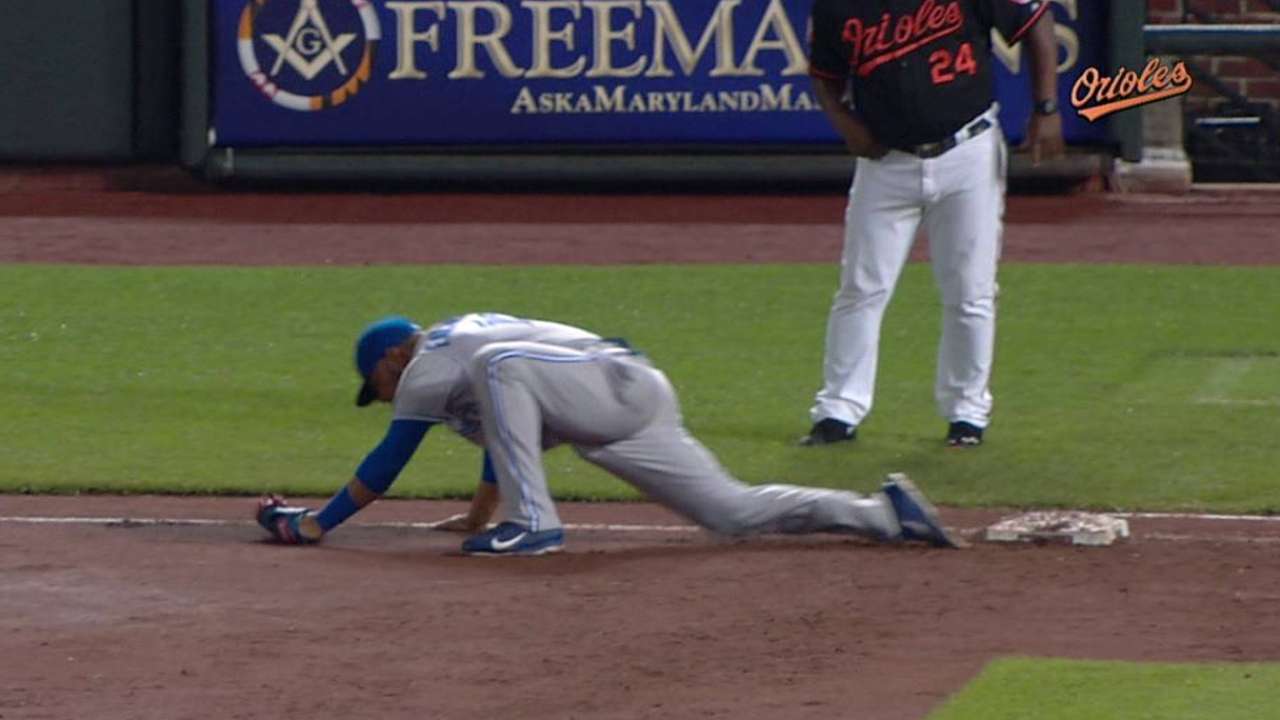 BALTIMORE -- One day after losing his latest replay challenge, manager Buck Showalter was still not convinced the call was correct.
The Orioles lost a challenge in the eighth inning of Friday night's 4-0 loss against the Blue Jays, with the call standing on Nelson Cruz's inning-ending groundout that stranded a pair of baserunners.
With two outs and runners on first and second, Cruz hit a ball to Blue Jays shortstop Jose Reyes, whose off-target throw forced first baseman Edwin Encarnacion to stretch far to his right to make the catch. Showalter challenged the call, claiming Encarnacion's foot came off the bag. But the call stood after a replay review.
"I gotta tell you, the replay last night, I'm not sure what they were looking at," Showalter said Saturday after watching the play. "I thought he was safe. That's three or four of them now, they came back as 'stands,' which means there's not anything to overturn it. Kind of in the eye of the beholder."
The Orioles are now 5-for-10 in replay reviews this season.
Harvey Valentine is a contributor to MLB.com. This story was not subject to the approval of Major League Baseball or its clubs.