Joseph's defense catching on behind plate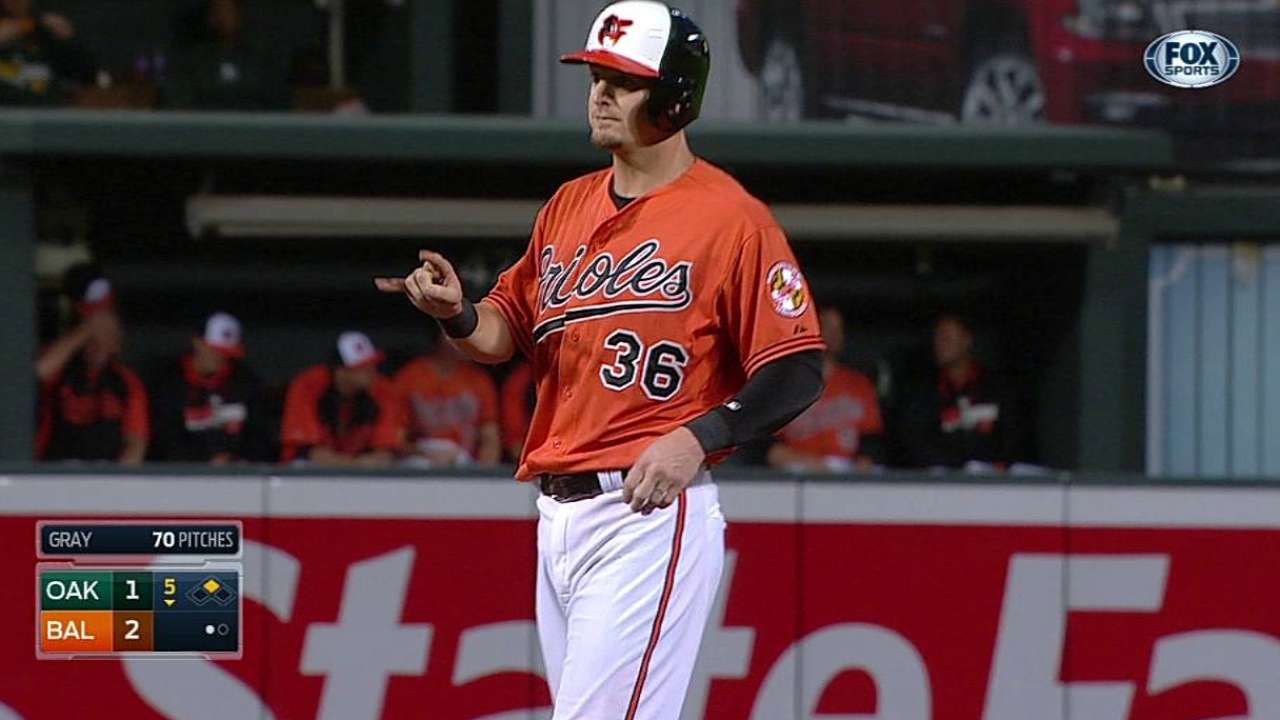 BALTIMORE -- Caleb Joseph arrived in the Major Leagues with a stronger reputation at the plate than behind it. He's finally starting to come on a bit as a hitter, but in the meantime, Buck Showalter has been impressed with the way the catcher has handled himself defensively.
The catcher has yet to make an error in 15 games and has thrown out 40 percent of attempted basestealers.
"I think he understands his priority is throwing better," Orioles manager Buck Showalter said. "Some things that John Russell and [Joseph] did at Spring Training with Donnie Werner really seems to have helped him some."
Joseph was named the Eastern League Player of the Year in 2013 after batting .299 with Double-A Bowie and was hitting .261 with a .404 slugging percentage in 22 games with Triple-A Norfolk this year before being called up on May 7.
His time in the Majors started slow -- his average sat below .100 at the end of June -- but in five games this month he's gone 4-for-15 and lifted his average to .136.
During Saturday's 6-3 win against the Athletics, Joseph drove in the first of Baltimore's three runs during the fifth inning on a double against starting pitcher Sonny Gray.
"I still think Caleb's going to hit a little bit, which he has," Showalter said. "He's gotten some big hits for us."
On Saturday, Joseph was also behind the plate for Kevin Gausman's first win as a starting pitcher. The two played together in Norfolk for the first month of the season, before Joseph got the call to the Majors.
That familiarity helped the battery. Gausman, who typically throws four pitches, didn't use his circle changeup at all on Saturday and put together the best start of his career.
"That was the thought behind it last night," Showalter said. "I wanted Nick Hundley to see Gausman before he caught him. Of course, a lot of catchers can look real smart when Gaus is carrying that stuff. Is there really a bad finger to put down?"
David Wilson is an associate reporter for MLB.com. This story was not subject to the approval of Major League Baseball or its clubs.