Johan out for season with torn Achilles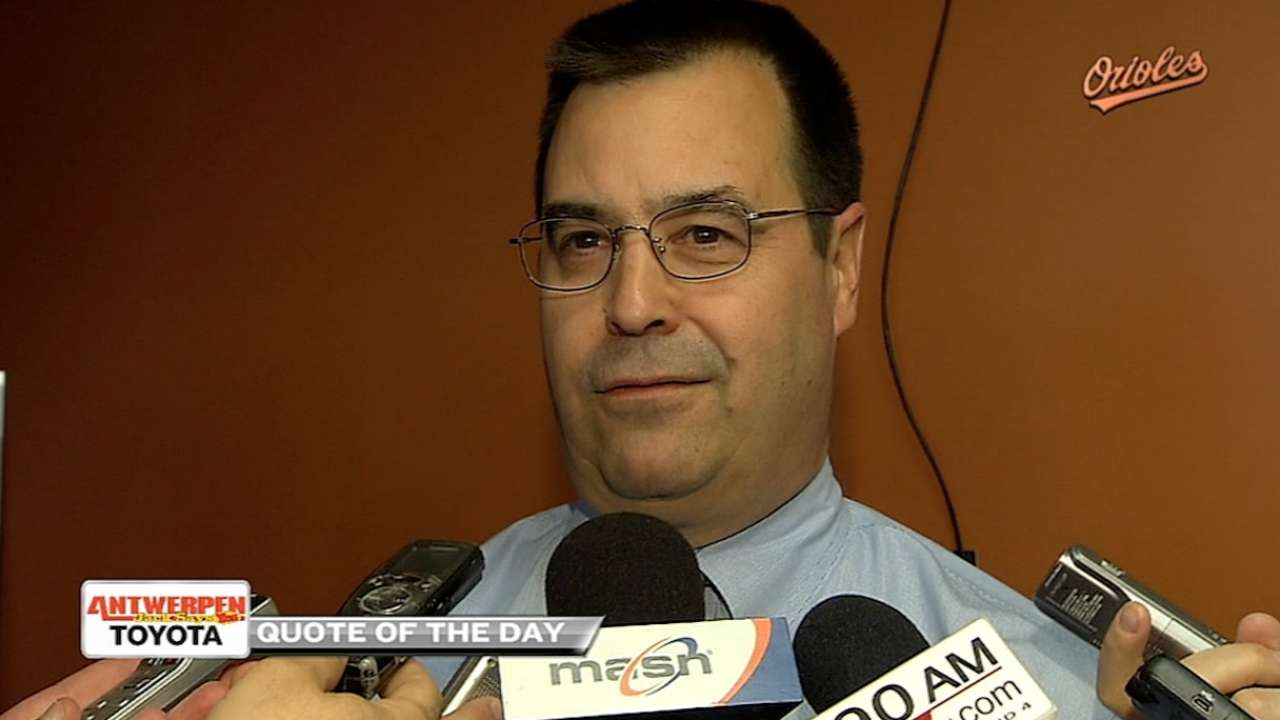 BALTIMORE -- Johan Santana's comeback effort has been stalled for at least the remainder of this season. The left-hander tore his Achilles tendon during an extended spring training game in Sarasota, Fla., on Friday, and will miss the remainder of the season.
"The rehab is significant for these tendon injuries," Orioles executive vice-president of baseball operations Dan Duquette said. "He won't be able to pitch for the Orioles this season."
A line drive hit Santana's left glut, and when the former Cy Young winner stumbled to pick up the ball, he tore the Achilles. Santana underwent an MRI in Sarasota on Friday afternoon, which confirmed the O's fears.
Santana had pitched well of late -- recording eight strikeouts and no walks in his last outing, Duquette said -- and was scheduled to rejoin the Major League club after Friday to continue his rehab.
"He had his velocity back and was able to back door his slider," Duquette said.
The injury leaves Baltimore without what was essentially expected to be a midseason acquisition to reinforce the pitching staff.
Duquette was viewing Santana in the same light as a player the O's could deal for at the Trade Deadline.
"It wasn't a given that he was going to pitch well, but he certainly would've come up here and helped us," Orioles manager Buck Showalter said. "Right now, I feel worse for him than I do for us. He worked so hard to get back from a surgery that not many people get back to the point he got back from."
Duquette didn't commit one way or the other as to whether the Orioles would be interested in bringing Santana back next season. Instead, he just pointed to his recent numbers and the progress that now has unfortunately been lost.
"We were looking for his leadership and his pedigree," Duquette said. "We invested in the rehab, we invested in the salary and, of course, we wouldn't have had to trade a player.
"Sometimes you can plan and do things right and they just don't work out."
David Wilson is an associate reporter for MLB.com. Ben Standig is a contributor to MLB.com. This story was not subject to the approval of Major League Baseball or its clubs.