Gonzalez placed on DL; Gausman starts Saturday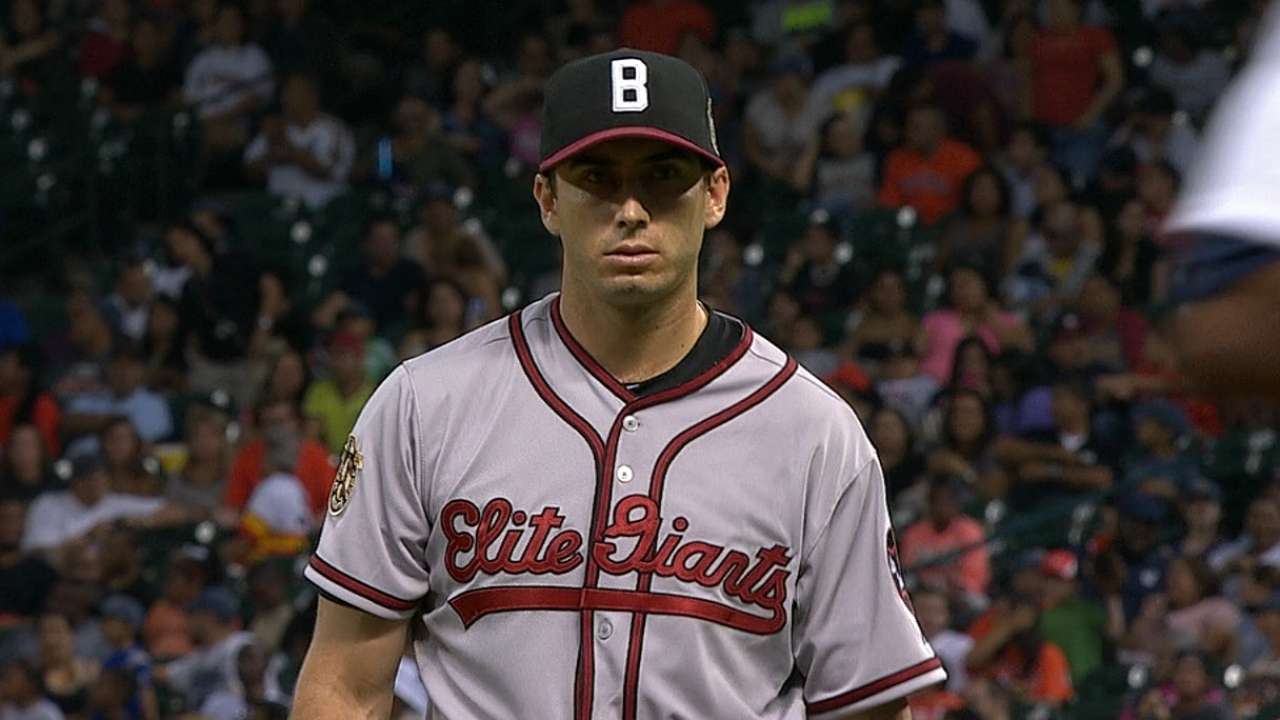 BALTIMORE -- The Orioles reshuffled their pitching staff on Friday, before the start of a three-game series with the American League West-leading Oakland A's.
Starter Miguel Gonzalez was placed on the 15-disabled list with a strained right oblique, retroactive to May 31. The hope is the righty won't be sidelined long, but for his turn in the rotation on Saturday, Baltimore will once again turn to Kevin Gausman. Though already with the team on Friday, Gausman will not officially be activated until Saturday.
The Orioles also added two relievers on Friday, recalling left-hander Tim Berry from Double-A Bowie and purchasing the contract of righty Evan Meek from Triple-A Norfolk. Right-hander Preston Guilmet has been optioned to Norfolk.
Gonzalez, who is 3-4 with a 4.17 ERA this season, had an MRI earlier this week. Though the results showed no serious injury, the Orioles decided not to risk starting him Saturday, especially after using six pitchers in Thursday's 8-6 loss at the Texas Rangers.
"[We] could push the envelope, might be available during that period," Orioles manager Buck Showalter said on Friday. "The problem is [Miguel] hasn't picked up a ball. He's going to try and do that today. We can't take a chance on him going out there in the first inning and having a problem with it and then we have a situation similar to [Thursday] night."
The plan for Gonzalez was to throw on Friday, then toss again in the next few days before pitching at either Bowie or Class A Fredrick sometime in the middle of the week. That would set Gonzalez up for a return to the rotation June 15-17. Baltimore closes a series with Toronto on the 15th and then opens a three-game series at Tampa on the 16th.
Berry, 3-3 with a 4.12 ERA at Bowie, is expected to head back to the Minors following Friday's game.
Infielder Michael Almanzar was transferred from the 15-day to 60-day disabled list to make room on the 40-man roster for Meek.
David Wilson is an associate reporter for MLB.com. Ben Standig is a contributor to MLB.com. This story was not subject to the approval of Major League Baseball or its clubs.