Weeks makes immediate impact with O's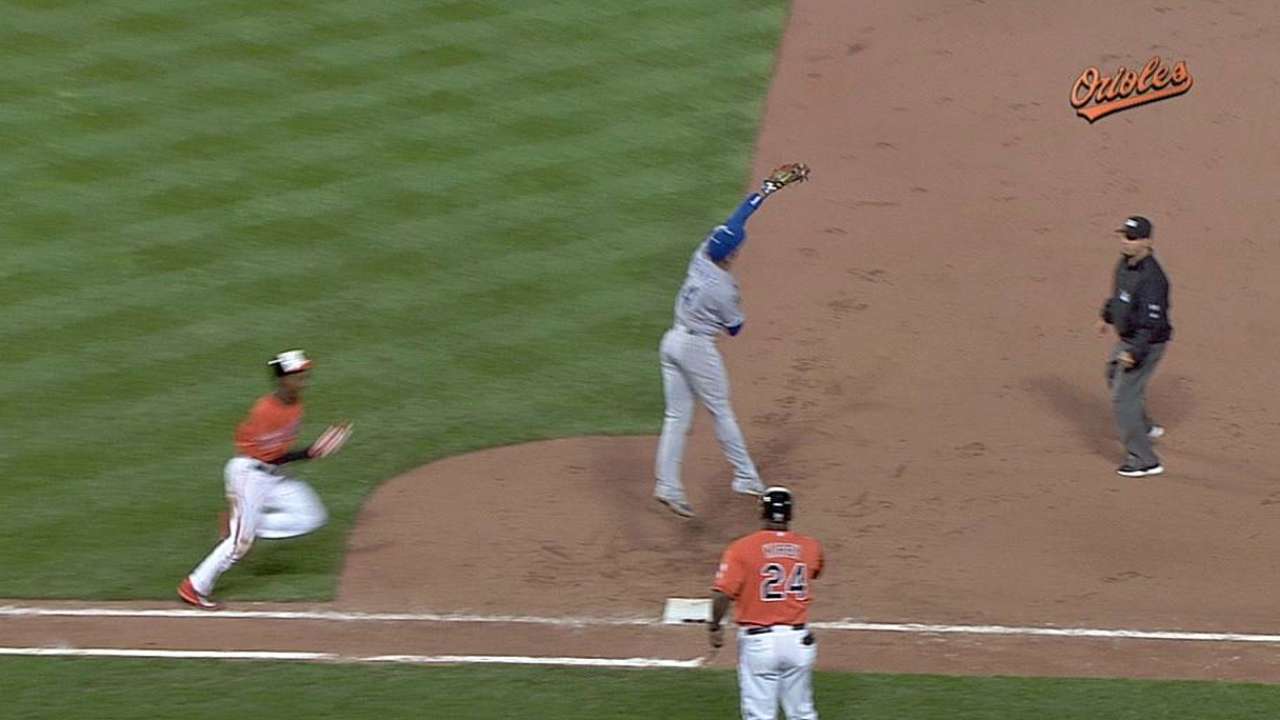 BALTIMORE -- Jemile Weeks was penciled into the leadoff spot as the designated hitter for the second straight game on Sunday after being recalled from Triple-A Norfolk.
Weeks went 2-for-4 with a triple and a run scored in Saturday's 3-2 walk-off victory in 10 innings over the Royals. He started a two-run rally in the first inning with a leadoff single off of Jeremy Guthrie.
Weeks also laid down a sacrifice bunt in the 10th inning and reached on pitcher Danny Duffy's second throwing error of that frame, which set up Nick Markakis' walk-off single. Weeks wound up having a hand in both of the team's scoring rallies.
Manager Buck Showalter said second base is the best position for Weeks, who also could help out in the outfield. Plus, he has plenty of speed and some power.
"Jemile has some versatility," Showalter said. "I know from trying to defend him in the past, he's got a little more pop than people think he does. He makes people hurry in the infield."
The Orioles acquired Weeks in trade with Oakland for Jim Johnson during the offseason. Weeks didn't make the club out of Spring Training, and Saturday was his Baltimore debut.
In Sunday's 9-3 loss to the Royals, Weeks went 1-for-4 and scored on Nelson Cruz's two-run homer.
Jeff Seidel is a contributor to MLB.com. This story was not subject to the approval of Major League Baseball or its clubs.