Bundy, Machado continuing to make progress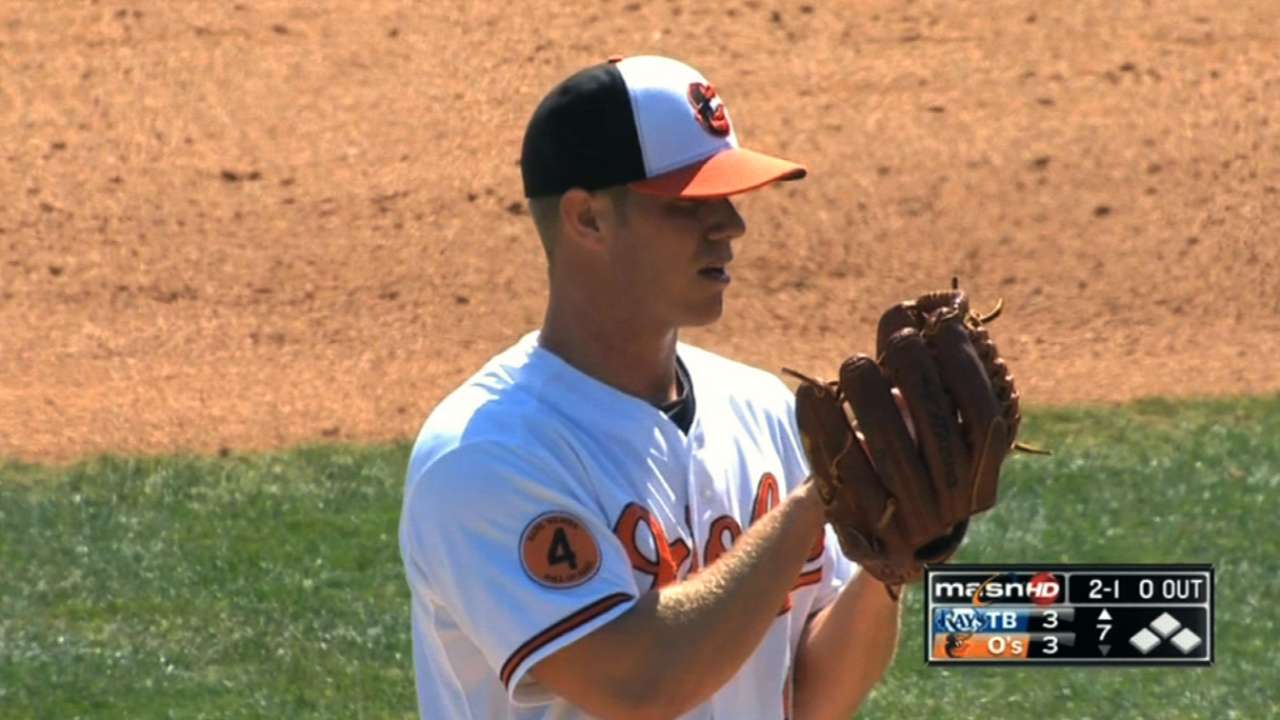 TORONTO -- Orioles top pitching prospect Dylan Bundy threw eight curveballs in Wednesday's bullpen, the first time he's thrown that pitch since undergoing Tommy John surgery last year.
It's an encouraging step for the righty, who could be an option for the Orioles later this season.
"He's progressing well. It's the last real piece," manager Buck Showalter said of Bundy being able to spin the ball. "It's a baseball decision now and not a medical question. And that's kind of where we are with Manny [Machado]. It's a baseball [decision] now as opposed to the physical part of it, so that's what you're hoping to get to."
Machado played seven innings Wednesday at third base in an extended spring training game and went 3-for-4 with three singles. He will travel back to the Baltimore area on Thursday before playing nine innings at third base for Class A Frederick in Friday's rehab debut. Machado is expected to stay with Frederick through the weekend and go to either Double-A or Triple-A after that.
"I think the plan going in is that he will play the weekend for sure [in Frederick] and we'll see where we are, but that could be reduced too," Showalter said. "I know what the plan is going in, but we'll take each day as it comes."
"It's always tough trying to figure out if a guy needs to play in Triple-A or the different level of play. That's the tough thing. I know most veteran guys who have been around a while aren't concerned about the level of play where some other people might. It was good. Yesterday Manny was facing a guy throwing 94 to 97. It was a good test for him. I think his clock sped up a little bit."
Brittany Ghiroli is a reporter for MLB.com. Read her blog, Britt's Bird Watch, and follow her on Facebook and Twitter @britt_ghiroli. This story was not subject to the approval of Major League Baseball or its clubs.