Schoop among four named to O's 25-man roster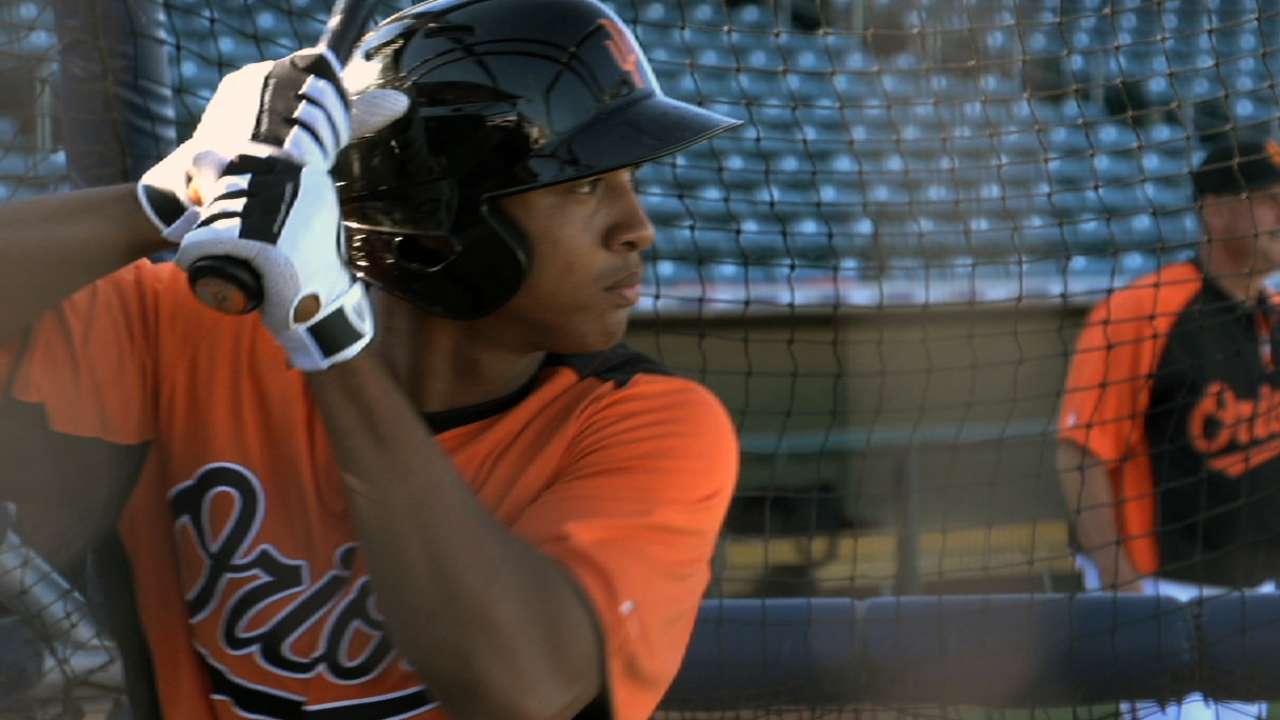 "I worked hard for this," Schoop said. "After the season I went home and I said if I wanna achieve my goal and play in the Major League -- I gotta taste of it last year and I never wanna go back. That was my mentality."
As for how Showalter plans to use Schoop, that's still uncertain.
"Obviously we think he can make contributions," Showalter said. "We'll see if the way we end up using Jonathan is best for, No. 1, the Major League club and, No. 2, for Jonathan. Hopefully we can mesh those two things."
Showalter praised Pearce for his hitting this spring, Meek for his consistency and Young for his effort.
"First guy at the ballpark," Showalter said of Young. "I had a hard time beating him there and last guy to leave. After he found out today, he played the game just as hard."
Ray Nimmo is a contributor to MLB.com. This story was not subject to the approval of Major League Baseball or its clubs.