Wieters goes deep in O's rain-shortened exhibition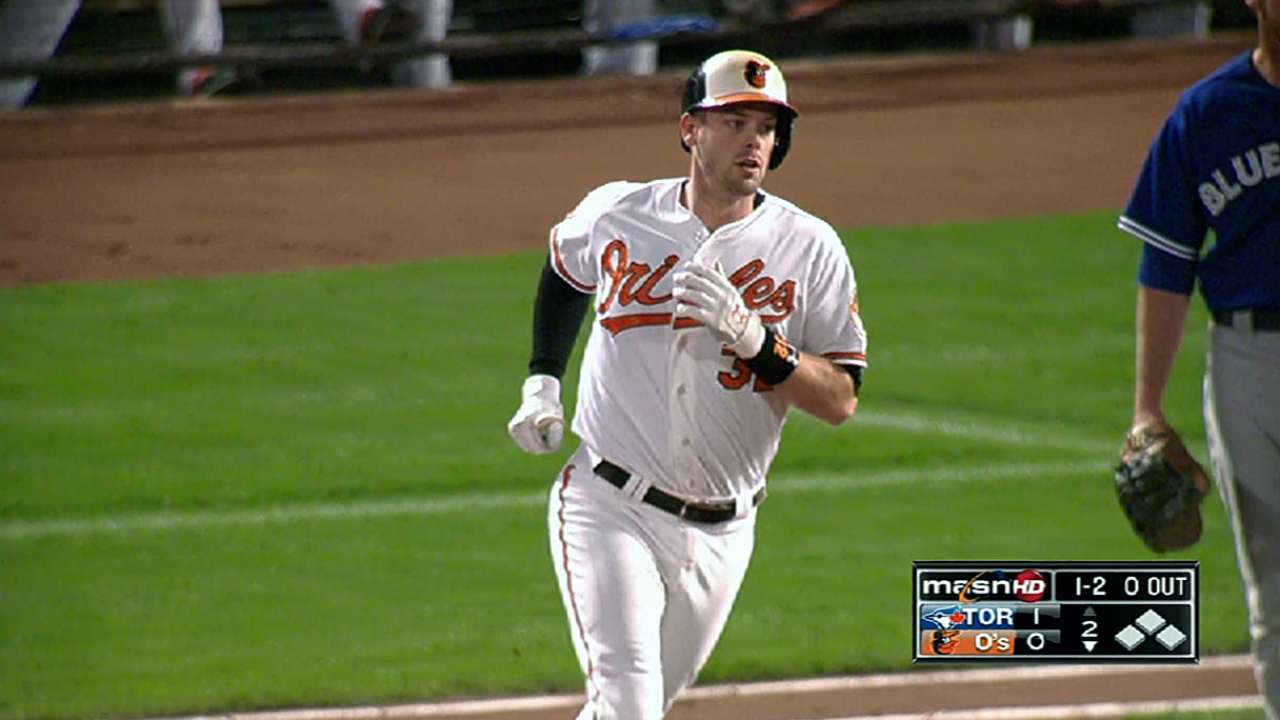 NORFOLK, Va. -- In his return to Norfolk, Baltimore catcher Matt Wieters belted a three-run home run into the home bullpen in the second inning and the Orioles hung on to beat their Minor League affiliate, 4-3, on Saturday at Harbor Park.
The game was called in the middle of the sixth after a 30-minute weather delay because of field conditions and the chance of more rain.
Wieter's homer came after Adam Jones and Nelson Cruz, one of the Orioles' prized free-agent signings, singled.
Tides center fielder Julio Borbon doubled to score left fielder Quintin Berry in the third. Cord Phelps lined a double down the right-field line to bring home Borbon and make it 3-2.
Berry made an impressive play in the fourth, leaping and crashing into the left-field wall to catch an opposite-field shot by Wieters. Berry wasn't hurt on the play, evidenced by another near-highlight play in the fifth. Chris Davis lined a ball near the foul line and Berry's fully extended dive came up short as the ball bounced out.
The Tides loaded the bases with no outs in the fifth off reliever Mike Wright, but after an RBI single by Berry, the inning was stopped because of pitch count.
Suk-min Yoon got the start for Baltimore, while Zach Davies started for Norfolk.
Davies threw four innings and struck out five, twice punching out Davis. Davies walked two and allowed seven hits and four earned runs.
Yoon, another Orioles free-agent signing, allowed four hits and two earned runs and struck out two.
Ray Nimmo is a contributor to MLB.com. This story was not subject to the approval of Major League Baseball or its clubs.