Showalter, O's praise Norfolk skipper Johnson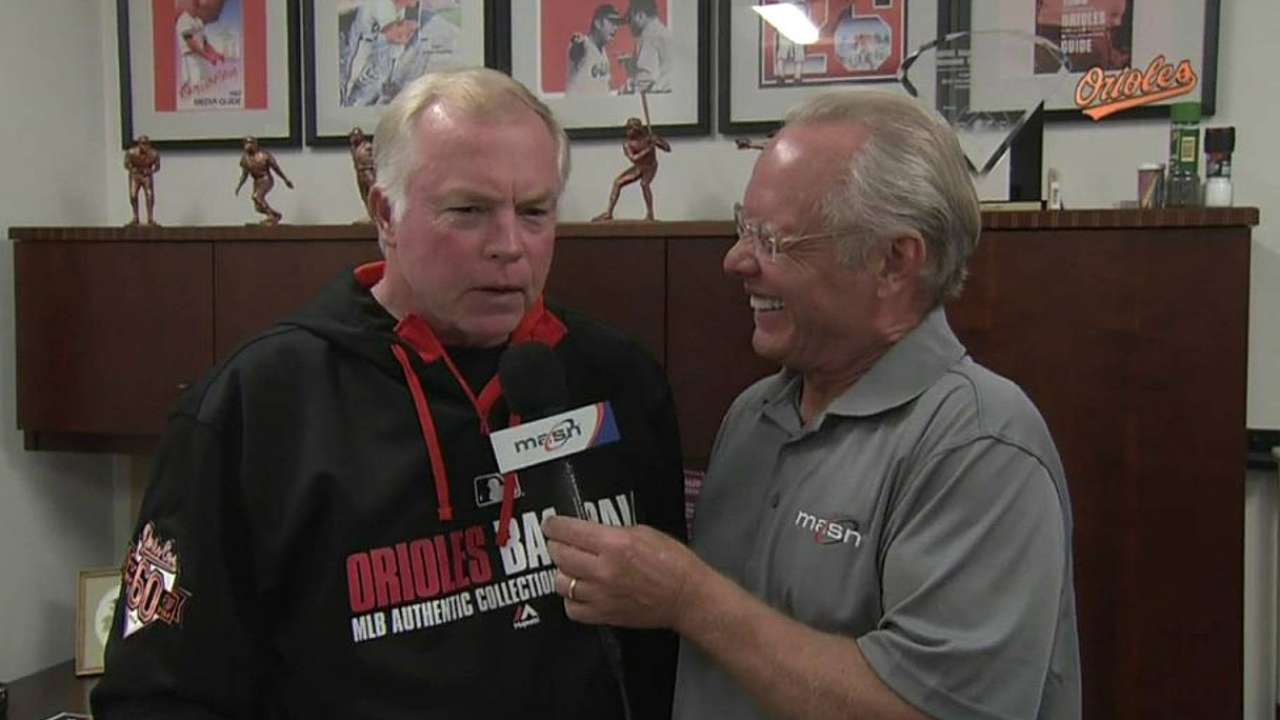 NORFOLK, Va. -- The link between the Orioles and Tides has been strong since the organizations teamed up in 2007. Since then, 125 players have played for both Norfolk and Baltimore.
The Tides' success, though, has increased under manager Ron Johnson, who has guided the Tides to back-to-back winning seasons for the first time since 1990-91.
"It's probably the most difficult job to manage," Showalter said. "At that level, when you get the right guy, it's like gold. Ronny's been that way for us. He's a great evaluator. I spent a lot of time on the phone with him. He's a real sincere grinder. We're lucky to have him."
Tillman remembers the time before Johnson when the Tides -- and Orioles -- didn't enjoy as much success.
"Our clubhouse has changed dramatically in the last couple years," Tillman said. "I was here in 2009 when things weren't going so well. It's been a big change, but we're having a lot of fun doing it."
Ray Nimmo is a contributor to MLB.com. This story was not subject to the approval of Major League Baseball or its clubs.