Wieters, Tillman reflect on Norfolk experiences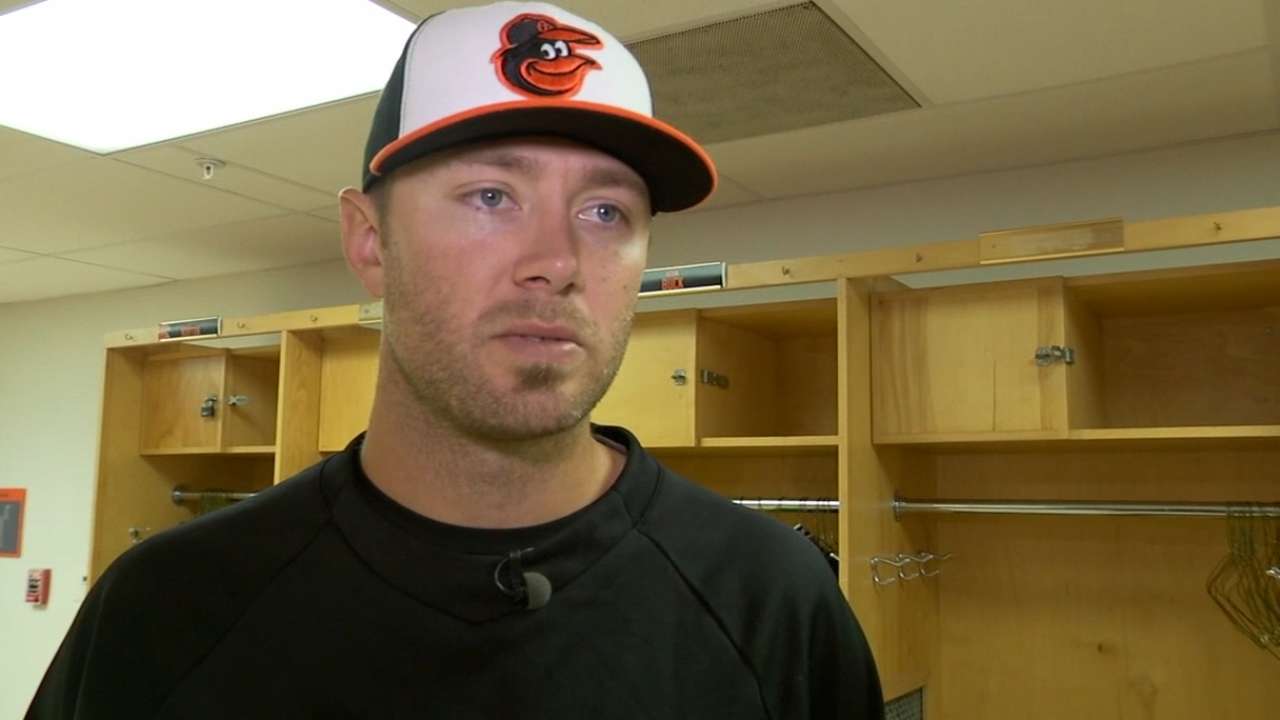 NORFOLK, Va. -- Orioles catcher Matt Wieters and pitcher Chris Tillman expressed gratitude for their time in Norfolk, considering their stops there a crucial part of their development.
They took different routes to the big league club. Wieters played 39 games for the Tides in 2009, batting .305 with five home runs and 30 RBIs.
"I only spent a short time here, but the time I spent here was great," Wieters said. "It's different. It's a little bit different feeling playing at your former stadium. Harbor Park is part of my coming up and part of my Minor League battle."
Tillman spent parts of four seasons with Norfolk, compiling a 30-27 record and 3.61 ERA. He stopped by the home clubhouse to see former teammates and will turn his attention to Monday as the Opening Day starter.
"I learned a lot here," Tillman said, "and the fans were good to me and I really appreciate it."
Ray Nimmo is a contributor to MLB.com. This story was not subject to the approval of Major League Baseball or its clubs.