Almanzar to have MRI on swollen left knee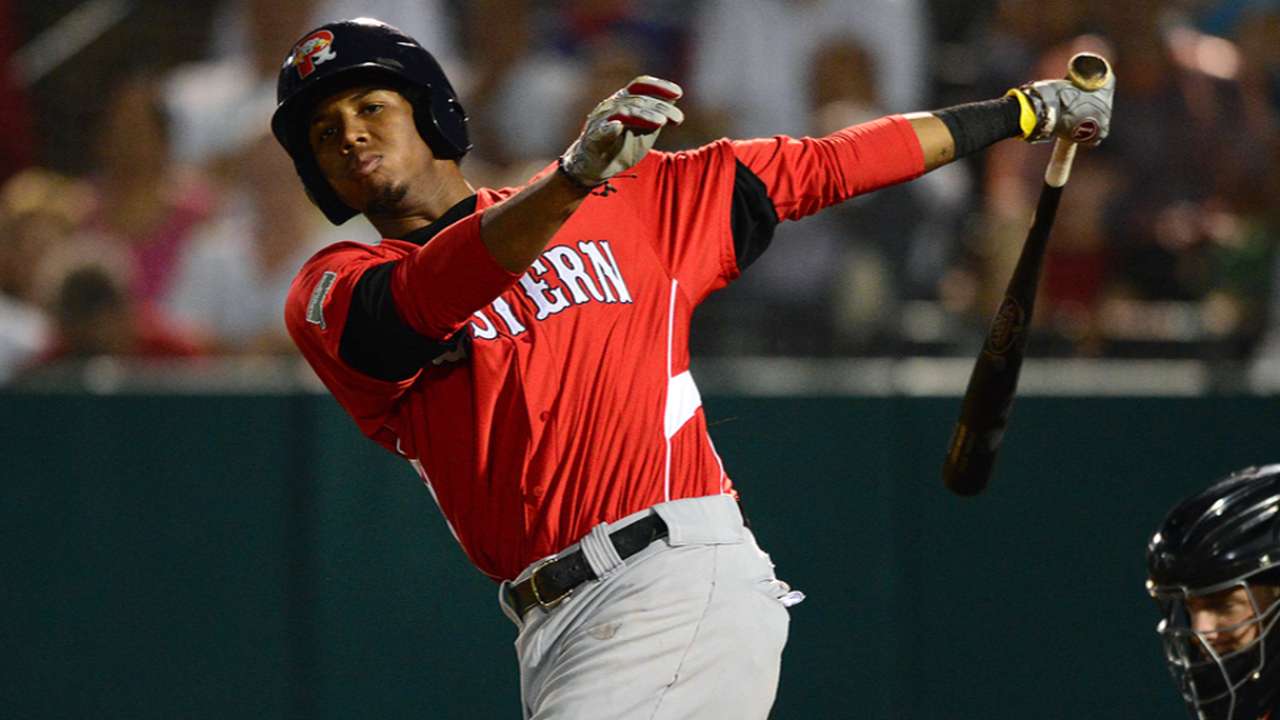 SARASOTA, Fla. -- Orioles infielder Michael Almanzar was scheduled to undergo an MRI on his swollen left knee on Monday, manager Buck Showalter said.
The Orioles picked Almanzar, who hurt his left knee at first base during Saturday's game against the Rays, in the Rule 5 Draft this offseason and therefore have to keep him on their Major League roster all year, offer him back to the Red Sox or find a way to work out a deal with Boston to keep him in their organization. Showalter said the Orioles would like to find a way to hold on to Almanzar.
"We'd like to figure out a way to keep Michael, but it may not work out," Showalter said.
Almanzar, 23, has hit .200/.275/.371 with a homer and nine RBIs in 40 plate appearances this spring. The one thing Showalter said the Orioles won't do with Almanzar, who is ranked the Orioles' No. 18 prospect, is try to take advantage of the system and stash him in their system until next year through an extended stint on the disabled list.
"Only if it needs it," Showalter said. "We will not do that. If he's hurt, he'll be on the DL. If he's not, we'll deal with it."
Adam Berry is a reporter for MLB.com. Follow him on Twitter at @adamdberry. This story was not subject to the approval of Major League Baseball or its clubs.