Peguero to get MRI; Matusz fine after allergy scare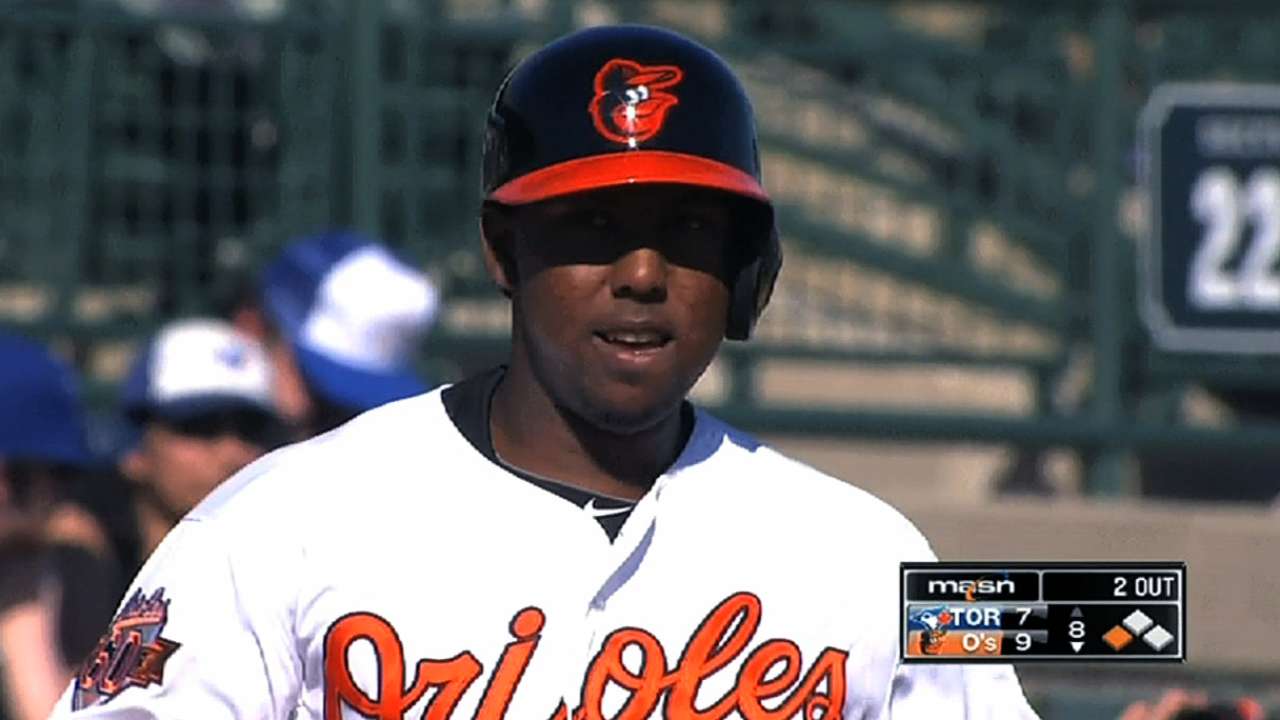 SARASOTA, Fla. -- Outfield hopeful Francisco Peguero has been sidelined with a right wrist strain and he's considered day to day, manager Buck Showalter said.
Peguero, who is ranked the club's No. 13 prospect, said he's never had anything like it and the plan is for him to get an MRI in the next few days. He first felt the issue creep up during batting practice on the back fields about four days ago.
Orioles lefty Brian Matusz pitched in Tuesday's game as scheduled despite a scare that landed him in the emergency room on Sunday night. Matusz has a severe peanut allergy and had something cooked in peanut oil while he was out to dinner.
"Fortunately, I had an EpiPen at home, so I took that along with some Benadryl," Matusz said. I went to the hospital, Sarasota Memorial, and they did a great job. Hooked me up to an IV right away. It started feeding meds. But once the first EpiPen wore off, the peanut was still in my system and I had another reaction in the hospital. My throat swelled up, my chest swelled up. And along with the peanut allergy, I have asthma, so my lungs swelled as well and had an asthma attack. Fortunately, I was in a good place and the doctors and everyone did a great job and I was able to do another EpiPen and feed some fluids in and hook up to a respiratory mask and I was able to get through it. I was able to come out of it OK."
Brittany Ghiroli is a reporter for MLB.com. Read her blog, Britt's Bird Watch, and follow her on Twitter @britt_ghiroli. This story was not subject to the approval of Major League Baseball or its clubs.