Machado runs first-base line, continues making progress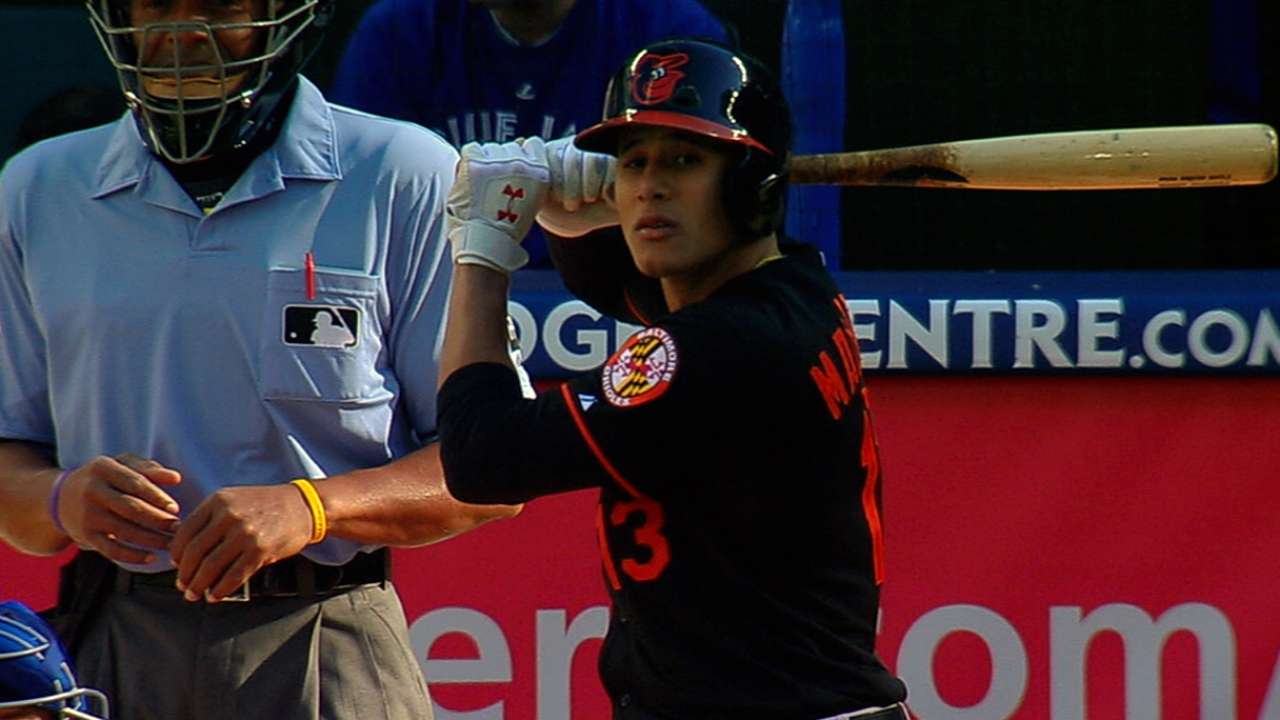 SARASOTA, Fla. -- Orioles manager Buck Showalter won't say for certain when the club expects Manny Machado to return, but the All-Star third baseman's recovery is still on schedule.
Machado, working his way back from offseason surgery on his left knee, passed another rehab milestone Thursday as he ran down the first-base line and stepped on the bag with each foot. Showalter said it was more of a mental hurdle than a physical one for Machado, but it was another indication that the 21-year-old Gold Glove Award winner is progressing well.
"Everything that he's supposed to be able to do at this point, he's doing. He's not ahead of schedule. He's not behind schedule. He's on schedule," Showalter said. "What that is, if it's a day after Opening Day, if it's Opening Day, if it's a month after Opening Day, we just don't want any setbacks. We have not had any setbacks yet.
"Then to come in [Friday] and not have any residuals from it -- there's some scar tissue there that guys are going to break down -- kind of knowing what is normal and what might be alarming, we haven't had any of the alarming stuff."
Machado began moving side to side while fielding ground balls on Wednesday, another step forward. Clearing Thursday's checkpoint might have been even more meaningful for Machado, considering he suffered the injury on Sept. 23 while making an awkward landing on first base.
"So he's right where he's supposed to be," Showalter said. "Where that leads us, I'm OK with whatever it is."
Adam Berry is a reporter for MLB.com. Follow him on Twitter at @adamdberry. This story was not subject to the approval of Major League Baseball or its clubs.