Matusz's trip for wart removal postponed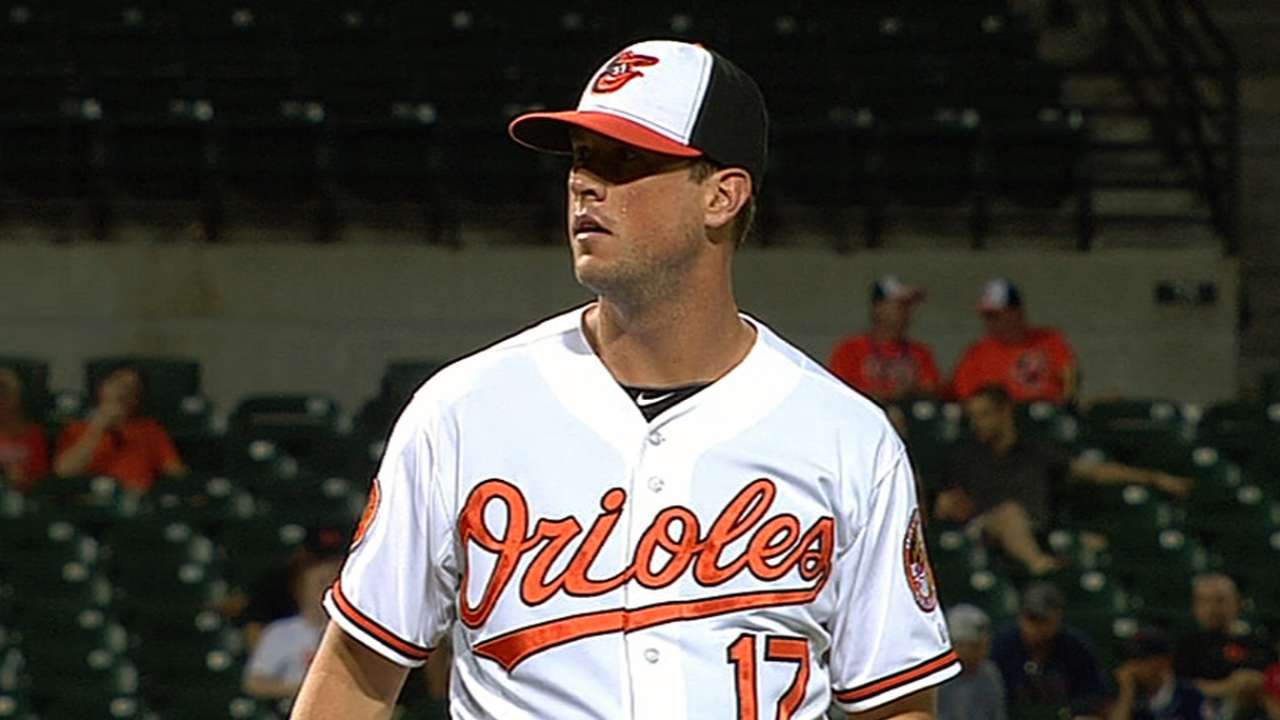 FORT MYERS, Fla. -- Brian Matusz pitched well in his spring debut, allowing two hits over two scoreless innings to a lineup full of Red Sox regulars on Sunday afternoon.
"I felt excited to be able to get back out there on the mound again and get started being able to start from the windup," said Matusz, who threw 18 of 35 pitches for strikes. "I felt like in the first inning, I was a bit overexcited and I wasn't exactly hitting the spots like I wanted to, but overall I felt good. I was able to throw all four pitches and fortunately had a good changeup today. That was the key to be able to be successful and get out of two innings.
"And I thought [Steve] Clevenger did a great job behind the plate. [He] called a good game and also did a good job of slowing the game down when we needed to, by stepping out, coming in and talking, things like that. Overall, it was a good first start."
The left-hander could get another start in before a trip to Philadelphia is rescheduled. Matusz has a wart (on the side of his left middle finger) that needs to be removed, and he was slated to travel with catcher Michael Ohlman, who also is dealing with the same issue on his throwing hand. They'll both still make the trip, but there's no definite date, with a winter storm up north causing the team to cancel the flight scheduled for Monday morning.
"Fortunately, it's not in a spot that's affecting games and practices right now," Matusz said. "Hopefully, we will be able to get things lined up with my pitching schedule, the weather and the doctor's schedule and get this thing taken care of."
Brittany Ghiroli is a reporter for MLB.com. Read her blog, Britt's Bird Watch, and follow her on Twitter @britt_ghiroli. This story was not subject to the approval of Major League Baseball or its clubs.