Britton's velocity, command encourages O's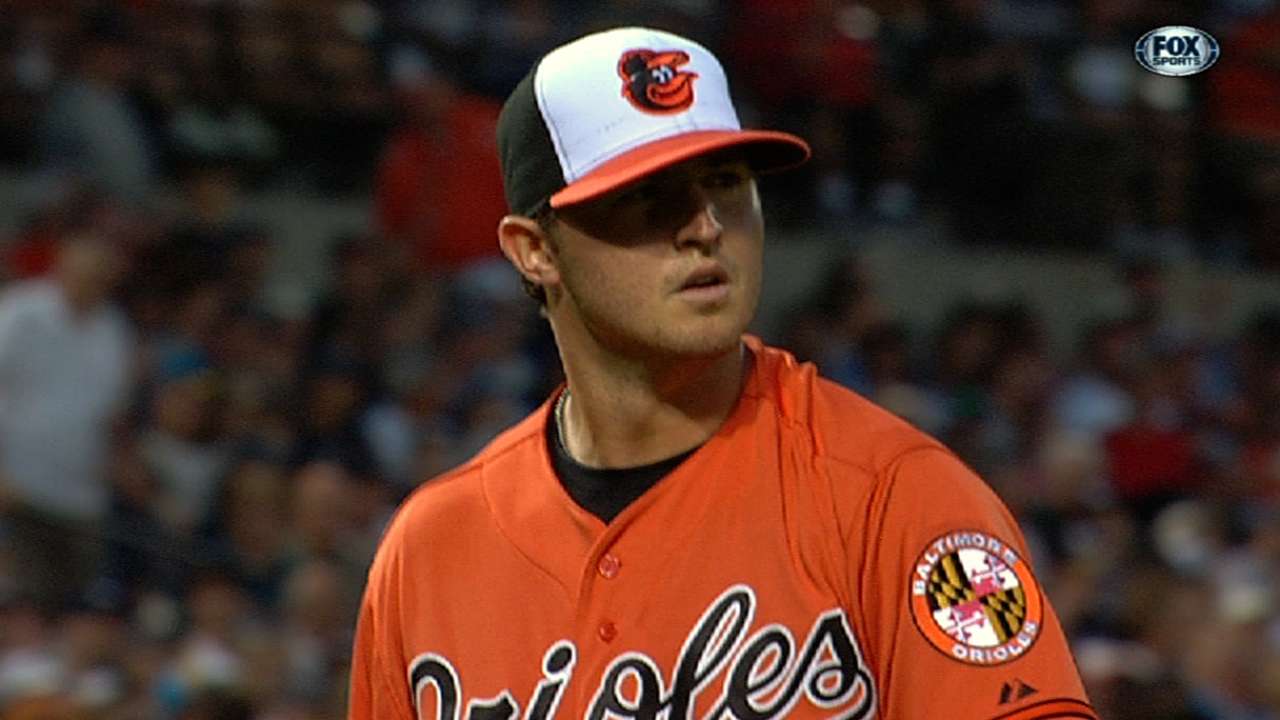 FORT MYERS, Fla. -- Orioles pitcher Zach Britton is well aware this is a big spring for him, as the 26-year-old is out of Minor League options and is facing what could be the end of his time in the organization should he not make the Opening Day roster.
That's why Friday's spring debut was so encouraging for Britton, who was clocked consistently at 92 mph, ranging from 90-93 with command of his trademark sinker. Britton allowed one run, on a base hit to third base, over two innings against the Rays and -- as manager Buck Showalter pointed out later -- it very easily could have been a scoreless outing.
"You can tell by the way the hitters are swinging the bat where your stuff is and what you need to improve on," said Britton, who has been working with strings on a bullpen mound to help improve his command. "My sinker movement was great. Either they swung and missed at it or they hit it into the ground, which was great, especially this early in camp. Slider, they were both really sharp. I only threw two, [and they had] good action."
Britton wasn't pleased with his leadoff walk and said his four-seamer command is still something he wants to improve, "but it was a good first step" as he vies for the Orioles' final rotation spot.
Last spring, Britton's velocity was down -- in the upper 80s -- and he struggled with command. He went 2-3 with a 4.95 ERA in eight games, seven starts, for the O's last year, and the left-hander is trying to recapture the form that saw him go 5-1 with a 2.63 ERA through his first six big league starts in 2011.
If he doesn't make the rotation, the Orioles could put him in the bullpen as a long man, although that call won't be made on Britton -- and others who are being stretched out -- for another few weeks.
For now, Britton will continue to use the strings for his in-between sessions, and hopes to build on Friday's start.
"I'm seeing a big difference on my sinker command," he said. "My four-seamer, I can still improve it, but my sinker I was able to command on both sides of the plate [Friday]."
Brittany Ghiroli is a reporter for MLB.com. Read her blog, Britt's Bird Watch, and follow her on Twitter @britt_ghiroli. This story was not subject to the approval of Major League Baseball or its clubs.