Decision on Betemit coming soon
Decision on Betemit coming soon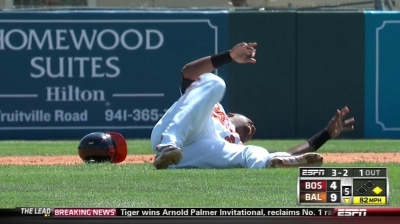 BALTIMORE -- The Orioles are likely nearing a decision on Wilson Betemit as his rehab assignment ends Monday.
Manager Buck Showalter said he and executive vice president of baseball operations Dan Duquette have been talking about where Betemit is at physically and should make a decision within 48 hours.
Betemit has missed the entire season (torn right PCL) and been working hard to make it back and help the Orioles, especially in the designated hitter spot.
"He's improved; he's getting there," Showalter said. "It's not something that just happens overnight. It's a lot better than it was when he first started."
Showalter said they could wait until Sept. 1, when the rosters can be expanded, but the Orioles would like Betemit's bat back since he's a big contributor. They'll need offense when heading to Boston this week for a key series with the Red Sox.
Jeff Seidel is a contributor to MLB.com. This story was not subject to the approval of Major League Baseball or its clubs.