Machado: Hitting success is 'all about routine'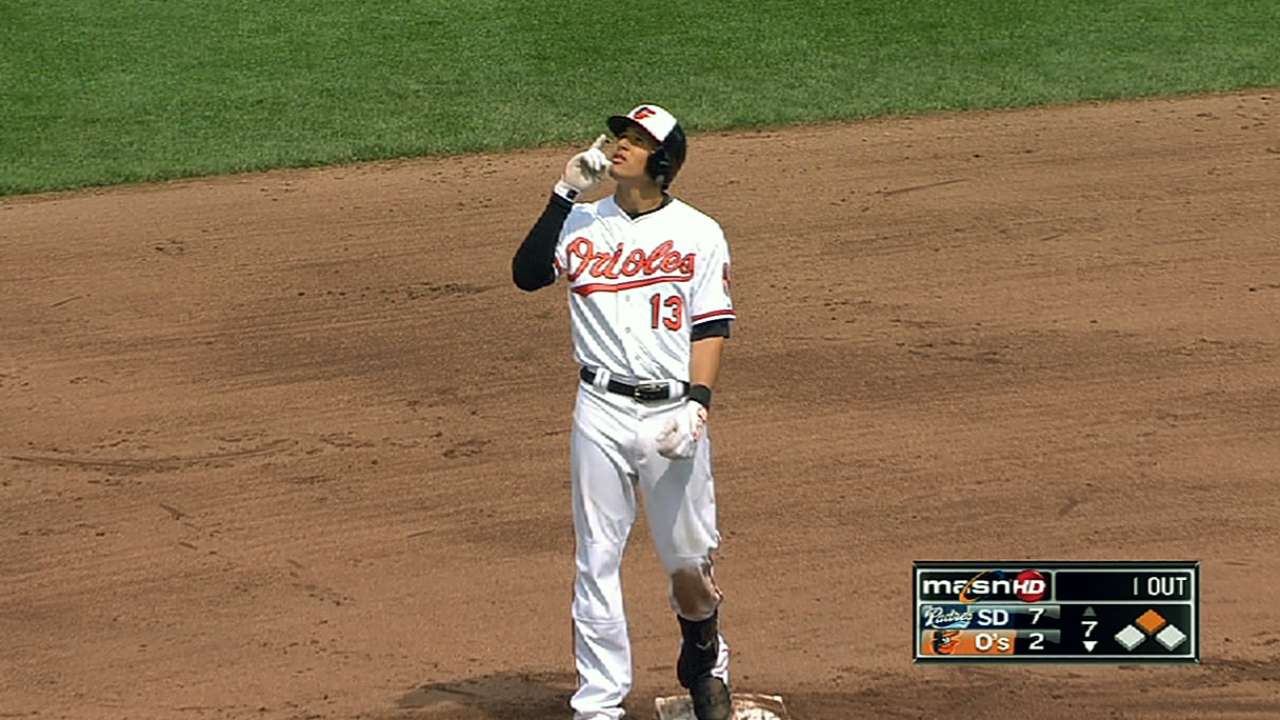 WASHINGTON -- Orioles hitting coach Jim Presley marveled at Manny Machado's mature approach at the plate when he came up last year, and the 20-year-old's offensive surge this season isn't due to any adjustments.
In fact, it's quite the opposite.
"Just keeping that routine going," said Machado, who has had roughly the same approach to hitting since he was 12. "It's all about routine."
Machado is making hitting in the big leagues look routine. Fresh off a three-hit game on Monday, Machado entered Tuesday's game with 75 hits -- tied with Tigers slugger Miguel Cabrera for tops in baseball -- and was hitting .335 with five homers and 28 RBIs in his first full Major League season. Machado's 75 hits in the first two months of the season are the most by any player under 21 since 1921, with Ken Griffey Jr. compiling 66 in 1990. Machado also led the Majors with 48 hits on the road, with teammate Adam Jones second entering Tuesday at 42.
"He's got a pretty good approach about it, doesn't seem to get too high or too low," manager Buck Showalter said of Machado, whom he moved to second in the batting order this season. "Very competitive. You can tell in between at-bats and things, if he doesn't do something he thinks he's capable of doing.
"He's handled his success very well, because there's a lot of people pulling on him now, and rightfully so. It's not going to shorten up. One player was asking me something today about a lot [reporters] around [Machado's] locker, and I said, 'Right, that's good. Usually for the right reasons.' It's like autographs. When you've got to worry is when they quit asking. So Manny's in good shape."
Brittany Ghiroli is a reporter for MLB.com. Read her blog, Britt's Bird Watch, and follow her on Twitter @britt_ghiroli. Derek Wetmore is an associate reporter for MLB.com. Follow him on Twitter @DerekatDotCom. This story was not subject to the approval of Major League Baseball or its clubs.