Bundy pain-free, has full range of motion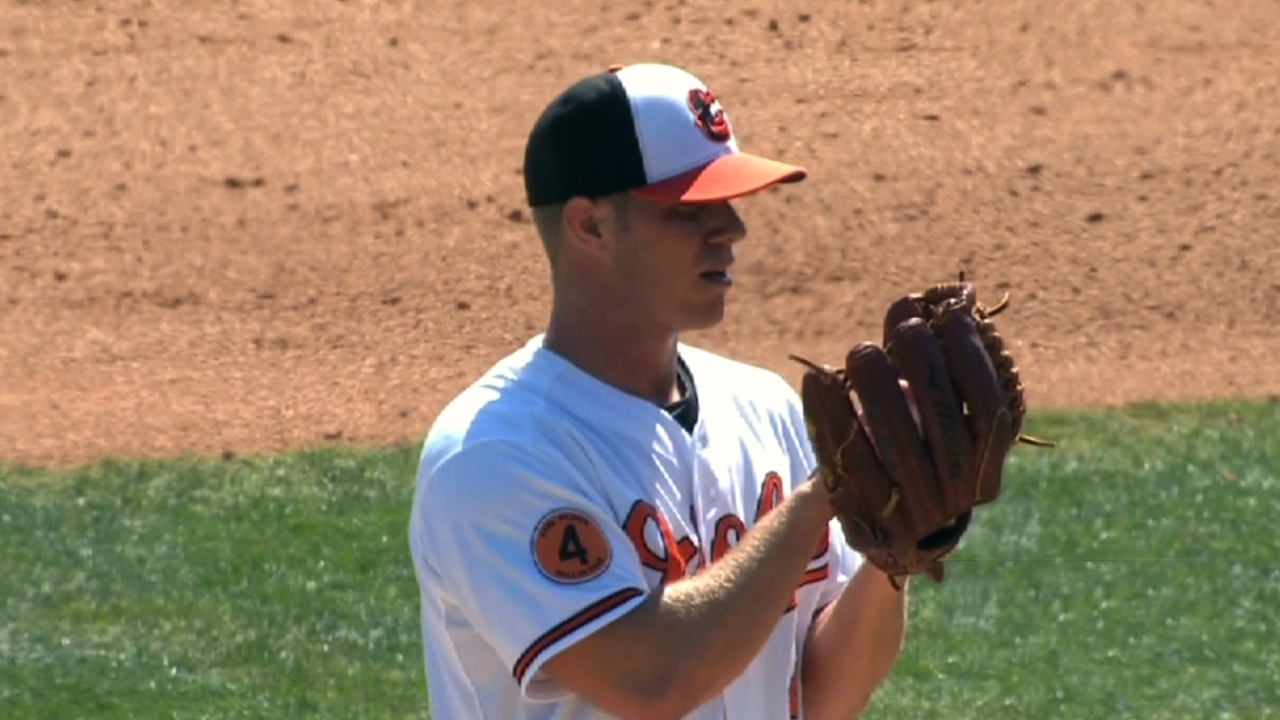 TORONTO -- Dylan Bundy, the top-ranked pitching prospect in baseball by MLB.com, is experiencing no pain in his forearm/elbow area and has full range of motion roughly four weeks after receiving a platelet rich plasma injection to expedite the healing process for his right flexor mass tightness.
"That's two good combinations," manager Buck Showalter said.
While the latest news surrounding Bundy is positive, the 20-year-old is not in the clear yet. Bundy will have to be evaluated by renowned surgeon Dr. James Andrews one more time before he can take his rehab process a step further.
If everything checks out well on Andrews' end, Bundy could begin a throwing program after June 10, which would be the end date of the six weeks off he was given.
The right-hander, who has yet to appear in a game this season, made his Major League debut in September after going 9-3 with a 2.08 ERA in 23 starts between Class A and Double-A ball. Baltimore selected Bundy with the fourth overall pick in the 2011 First-Year Player Draft.
Chris Toman is a contributor to MLB.com. This story was not subject to the approval of Major League Baseball or its clubs.