Jones back in center after three straight starts at DH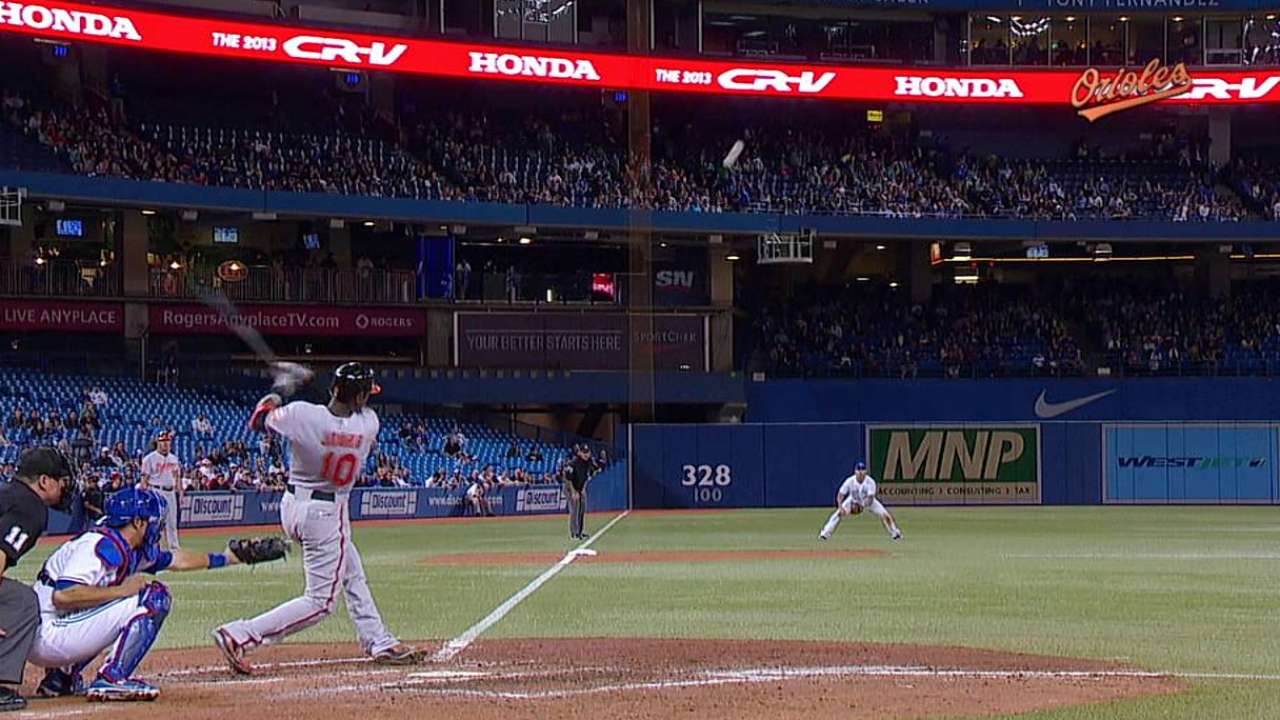 TORONTO -- Adam Jones is back in center field for Friday's contest against the Blue Jays after starting three consecutive games at designated hitter due to a sore groin.
"I could have had him [in] last night," manager Buck Showalter said.
The Orioles, however, elected to play it safe with their star center fielder, and the turf at Rogers Centre was a factor in that decision. Showalter plans on having Jones play the remainder of the series in center, but he said the team will have to see how the 27-year-old responds following Friday's game.
Jones has been doing plenty of running exercises and was eager to get back out there.
"We tested everything possible," Showalter said. "This is the first day he has been happy with me in three or four [days]. We'll see if that continues."
Jones hit a home run as the DH in the series opener, and his six homers at Rogers Centre since the start of the 2012 season is more than any other visiting player.
Chris Toman is a contributor to MLB.com. This story was not subject to the approval of Major League Baseball or its clubs.