Jones makes third straight start as designated hitter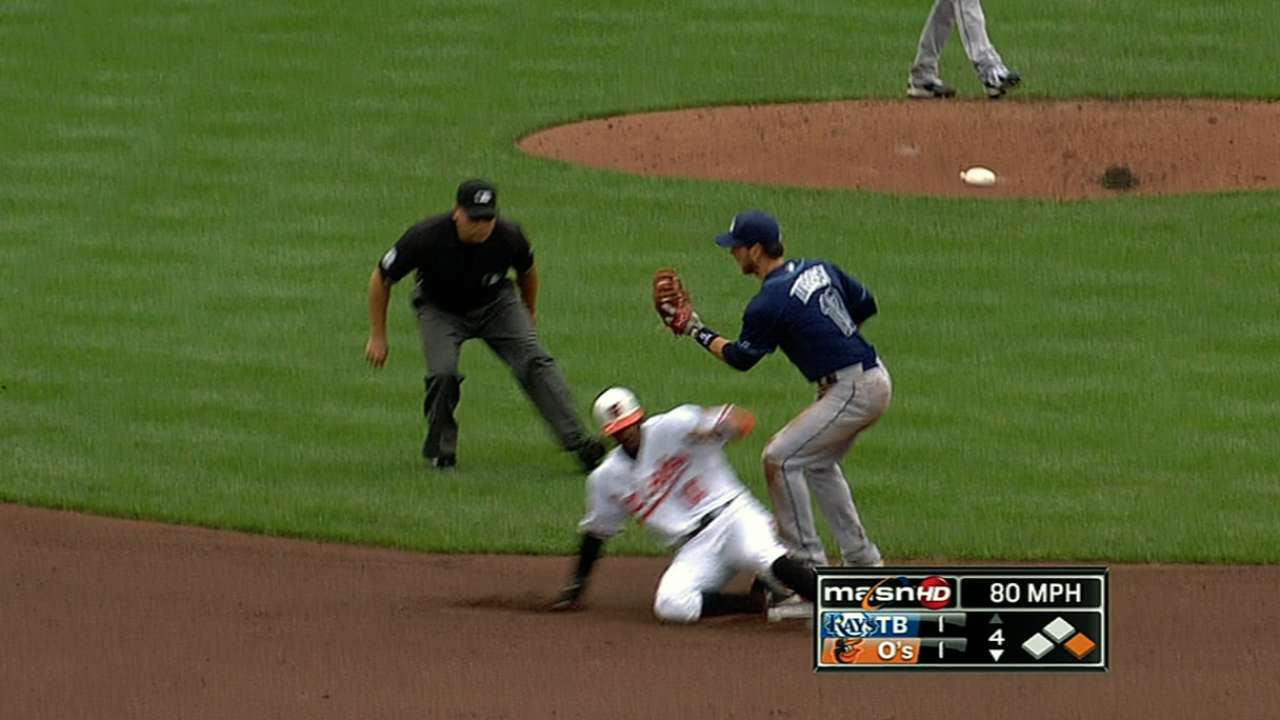 TORONTO -- Adam Jones, who has been dealing with a sore groin, started at designated hitter for the third consecutive game in Baltimore's series opener against the Blue Jays on Thursday.
Jones was out running on the Rogers Centre field well before the team went out to stretch and take batting practice, and manager Buck Showalter said the center fielder has continued to show signs of improvement.
Showalter is hopeful Jones will be back in the outfield for Friday's game.
"Each day, it is getting a little bit better the way we are doing it," Showalter said about the two-time All-Star. "It's nothing serious, just want to make sure it doesn't turn into something."
The skipper said Jones was ready to go, but the team is exercising a little bit more caution due to the AstroTurf playing surface in Toronto. Showalter said the turf in Toronto, which he described as harder and firmer than the Rays' turf, can be very difficult to play on.
"We are cautious, anyway, because we did it on grass in Baltimore," Showalter added.
Jones, who entered Thursday's contest batting .316 with six homers, 30 RBIs and an .837 OPS, is eager to get back out on the field, Showalter said.
"He's not real happy about DHing," Showalter said. "We have two or three guys that can play center field, too. But we are looking forward to getting Adam back out there."
Chris Toman is a contributor to MLB.com. This story was not subject to the approval of Major League Baseball or its clubs.