Soreness in groin keeps Jones in DH role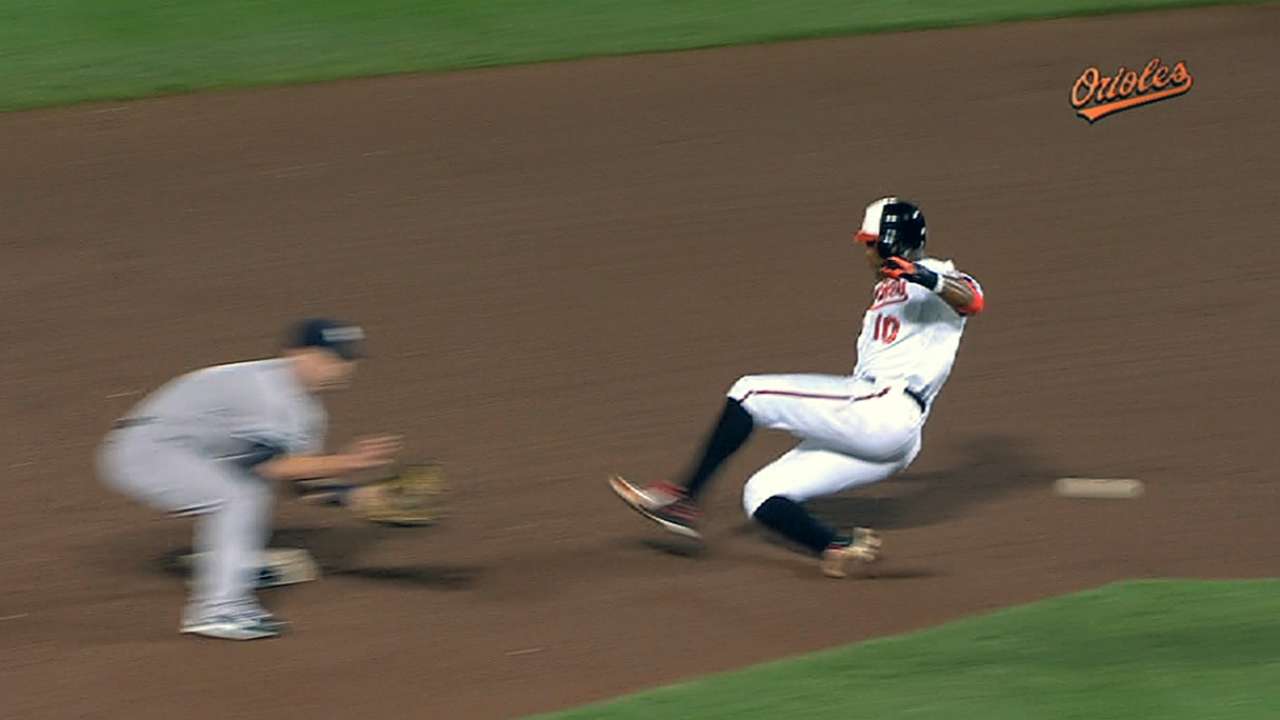 BALTIMORE -- Adam Jones, dealing with soreness in his groin, started at designated hitter for the second straight day on Wednesday.
Jones, who went 0-for-4 on Tuesday, said that he isn't concerned and that he wants to be in the lineup and in center field.
"He's not happy with me again; he wants to play center field," manager Buck Showalter said. "We're getting ready to go to turf [in Toronto] for four days, and I just want to be careful. He said he felt good last night, with one exception. He's not happy, so that's a good thing."
Jones played in all 162 regular-season games in 2012 and hasn't missed a game this year, either.
In the ninth inning on Monday, Jones reached on an infield single and stole second base. But as Chris Davis struck out to end the inning, Jones showed signs of discomfort in his right leg. He bent over in apparent pain and tested the leg while walking gingerly to his post in center for the top of the 10th inning.
"I'm good, man. Just been running a lot," Jones said on Tuesday. "Just got to make sure my legs stay in shape because if they are not, playing center field would be a lot more difficult."
Jones demurred when asked on Tuesday if partial days off are good for him.
"Sort of, but I don't like DH'ing. I like to be in center field, so that's just me," he said. "But [Showalter] wants to keep our legs fresh, I'm sure. [Nick] Markakis DH'ed in Minnesota, and he just wants to keep our legs fresh. So he puts us at DH."
Derek Wetmore is an associate reporter for MLB.com. This story was not subject to the approval of Major League Baseball or its clubs.