Reimold to begin physical therapy on hamstring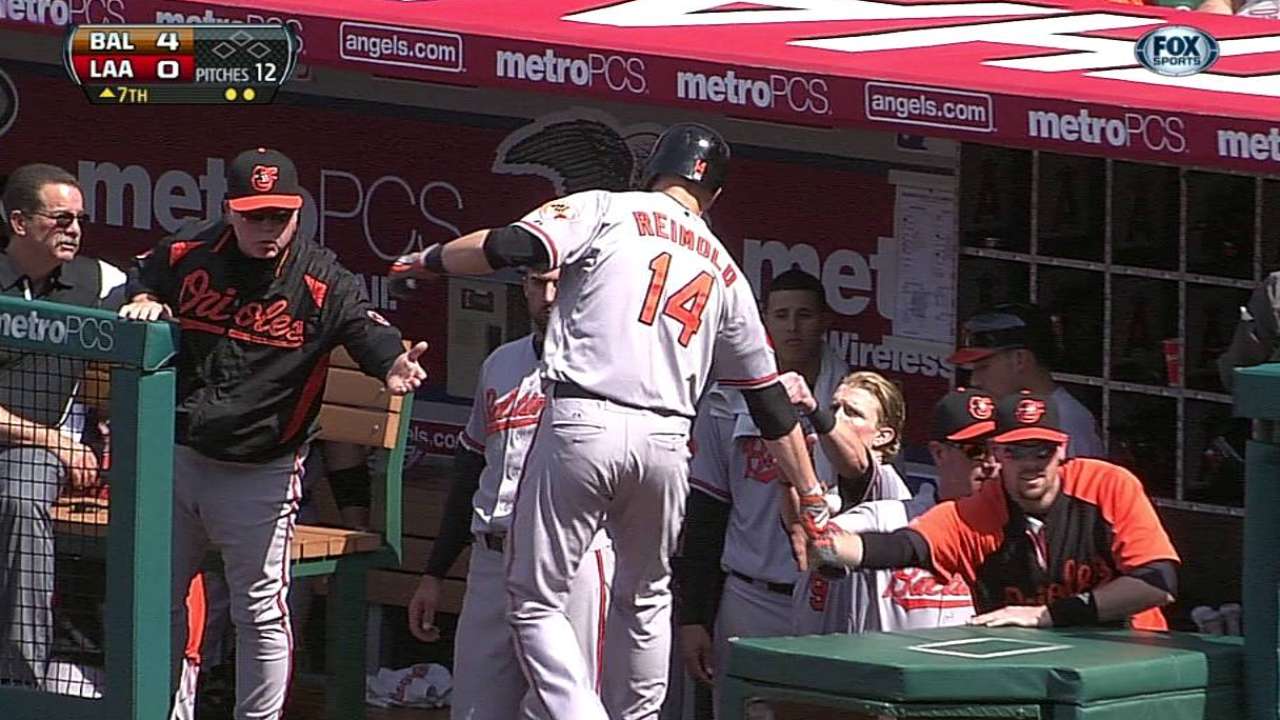 BALTIMORE -- Nolan Reimold (strained right hamstring) had two MRIs performed on Tuesday and is set to begin physical therapy, manager Buck Showalter said.
Reimold will stay in Baltimore for his physical therapy rather than travel with the team to Toronto.
"I'm hoping he can start taking some batting practice while we're gone, but not until he's 100 percent with his leg," Showalter said. "He can do some things hitting that won't jeopardize it. But this is a little unique where he is with his things. … The work that he has to get done should get done [in Baltimore]."
Reimold last appeared in a game on May 11, in Minnesota. The Orioles placed him on the 15-day disabled list Saturday, retroactive to May 12.
He's eligible to be activated on Tuesday, but Showalter said it's unlikely he'll be ready.
Derek Wetmore is an associate reporter for MLB.com. This story was not subject to the approval of Major League Baseball or its clubs.