Hunter always monitoring his important changeup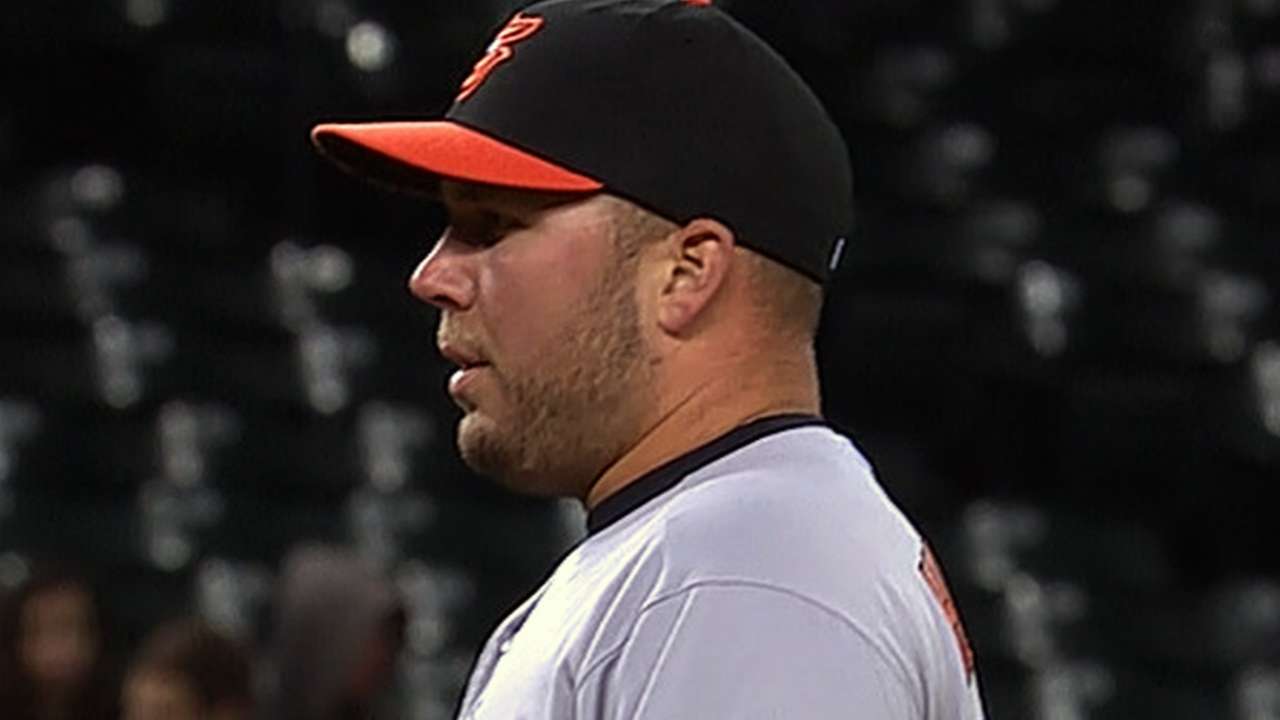 BALTIMORE -- Orioles right-hander Tommy Hunter isn't shy about admitting he checks the stadium's radar gun while on the mound. But it's not exactly the way you would imagine.
"You will see my neck breaking trying to find out how hard I was throwing the changeup," said Hunter, whose fastball has been clocked in the triple digits. "That's kind of weird, awkward. But it's pretty much what sets up the rest of my [arsenal]. If I can keep my changeup 85, 86 [mph], I'm going to be pretty good that day."
The changeup has been working as of late, with Hunter entering Monday's game 3-0 with a 0.46 ERA over his last 12 games, allowing one earned run over 19 2/3 innings pitches. The 26-year-old Hunter, who made 20 starts for the Orioles last year, made this year's team as part of the Opening Day bullpen, and he attributes his recent success to having a better game plan.
Before every game, Hunter will sit down with bullpen coach Billy Castro and go over what his approach should be in certain situations and against certain hitters. It's not a new concept, but Hunter said the difference is implementing it on the mound.
"It's more just sticking with it," he said. "It's not getting away from what you do. Sometimes hitters can take you away from your plan, your mentality. And I really, to be honest, I have stuck with what I've been doing, and it's been working."
Hunter has been able to go multiple innings for the Orioles and bridge the gap from the all-too-common short starts to the end of the bullpen. But that doesn't mean that the right-hander couldn't slot in as a setup man or be called on to get a big strikeout if necessary.
"On a given day when someone is needed there and someone is not available in my mind to pitch, we would feel comfortable pushing him back there," manager Buck Showalter said. "There's not many guys here that have a better track record of winning then as Tommy as far as W's and L's."
Brittany Ghiroli is a reporter for MLB.com. Read her blog, Britt's Bird Watch, and follow her on Twitter @britt_ghiroli. This story was not subject to the approval of Major League Baseball or its clubs.