Markakis not allowed to use custom bat on Sunday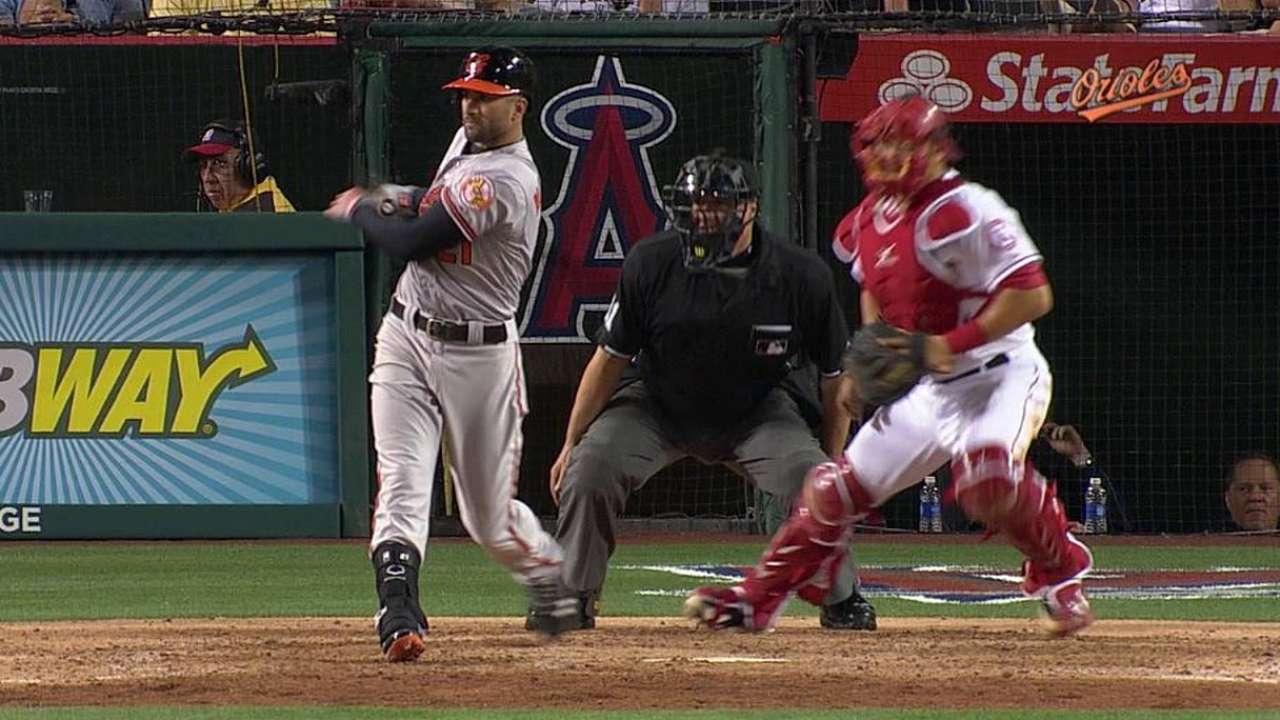 MINNEAPOLIS -- There was some clarification necessary Friday, as a couple of players expressed confusion regarding the bats they had intended to use on Mother's Day.
"The fact is that players can use [Mother's Day] bats from any bat manufacturer, as long as the bat manufacturer makes a modest donation to the Susan B. Komen Foundation," Matt Bourne, VP of Business Public Relations for Major League Baseball said in a statement.
MLB also confirmed on Friday that while the use of pink bats manufactured by other accredited companies is approved, only Louisville Slugger can have a logo on a pink bat.
Orioles outfielder Nick Markakis and Twins infielder Trevor Plouffe's bats are manufactured by MAX bats, and are black with a pink circle that includes the company's logo.
Major League Baseball encourages players to wear pink equipment on Sunday with players around the sport donning pink bats, cleats and wristbands to raise awareness and funds for breast cancer. The game-worn equipment is later auctioned off on MLB.com to support breast cancer research. Both Markakis and Plouffe have mothers who are cancer survivors.
Louisville Slugger, MLB's official bat, started the initiative in 2006 and donates the pink bats every year, also making a sizable monetary donation to the cause. Spokesman Rick Redman said those donations total up to roughly a quarter-million dollars.
"It's raised tremendous amount of awareness for the cause," Redman said. "We said from when we started in 2006, if this effort causes one person to get the breast cancer screen that changes their life, it's worth it.
From the very beginning, all bat manufactures are welcome to make pink bats from the players who swing the bats. The fight against breast cancer is far more important than any kind of petty type of battle. We would never want anything like that."
Brittany Ghiroli is a reporter for MLB.com. Read her blog, Britt's Bird Watch, and follow her on Twitter @britt_ghiroli. This story was not subject to the approval of Major League Baseball or its clubs.