Orioles carrying stellar road record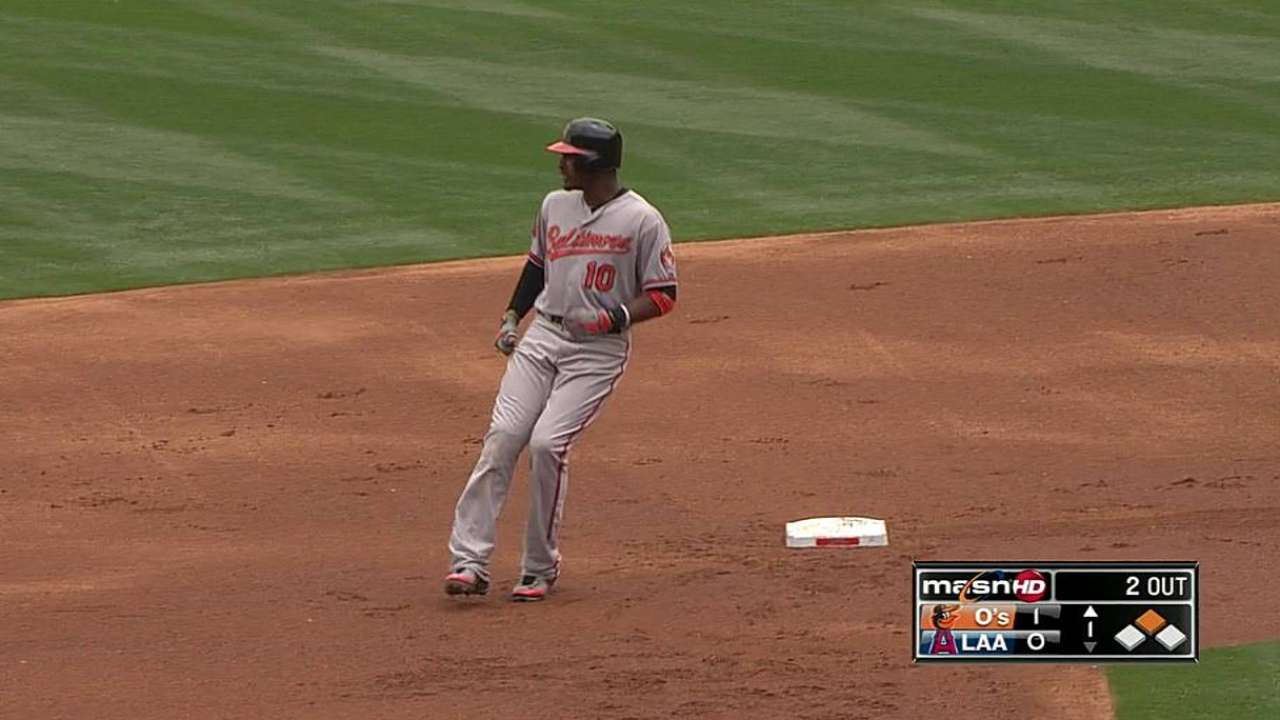 BALTIMORE --The Orioles have played more road games than any other team in the Major Leagues, and now return home for three quick home contests with the Royals after a long West Coast trip.
Baltimore went 7-4 on the three-city, 11-game trip, and the Orioles were certainly glad to get a day off Monday, even though they spent a chunk of the time traveling.
"We're still afloat," Adam Jones said Tuesday. "It was a hell of a road trip. It was good to have a day off yesterday, but I think most of the guys are ready to play baseball. We're champing at the bit to get back on that field."
The Orioles played 20 of their first 32 games on the road. They go to Minnesota this weekend before finally getting a homestand -- taking on the Padres, Rays and Yankees in an eight-game stretch starting on May 14.
Entering Tuesday, the Orioles have the most road wins in the American League -- 12 -- and second-most in the Majors. Their 12-8 road record is a big reason they've maintained a strong position in the AL East so far this season.
Jeff Seidel is a contributor to MLB.com. This story was not subject to the approval of Major League Baseball or its clubs.