Davis returns to lineup Tuesday with new perspective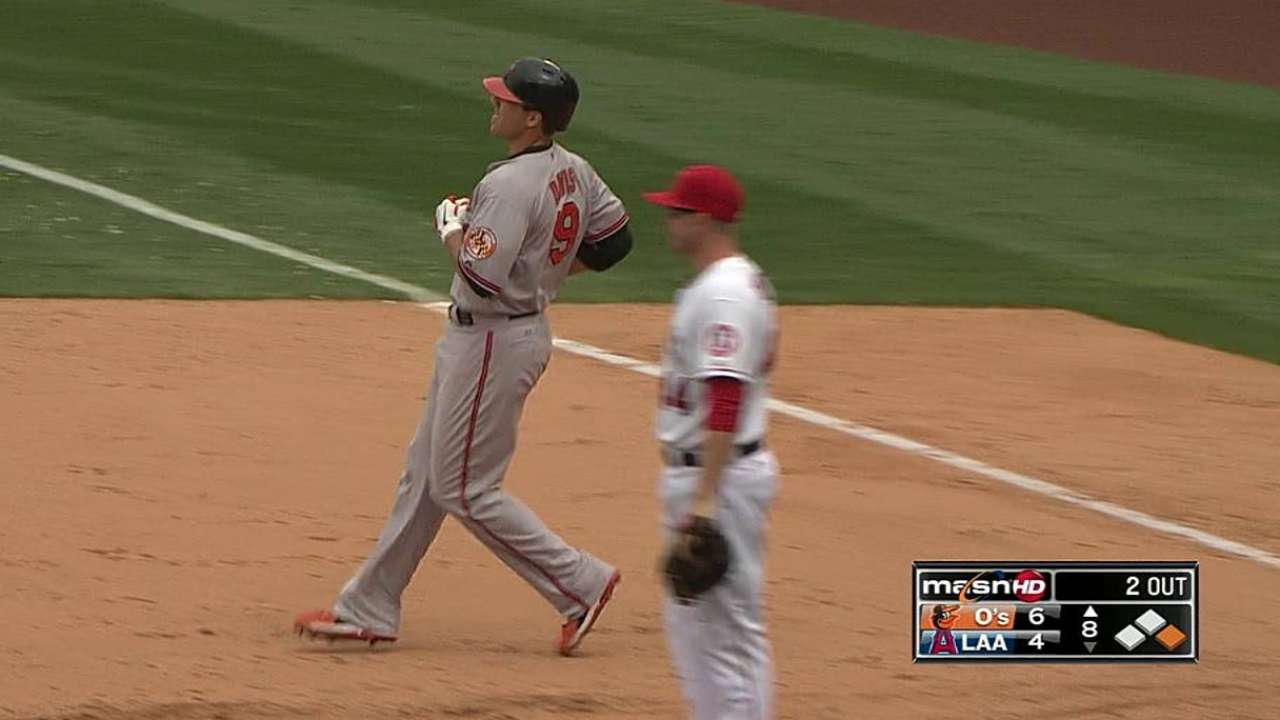 BALTIMORE -- Chris Davis was back in the lineup for the series opener with the Royals and said his injured right knee is feeling fine.
Davis hurt the knee running out a ball against the Angels Friday, but said that everything's fine now, and he's ready to go.
In addition, he said it kind of opened his eyes a bit.
"I think it was one of those things where you kind of realize you're not invincible," Davis said. "I've never had any injuries in my career where they've caused me to miss any time."
Davis earned American League Player of the Month honors after his great start in April. Plus, he's moved into the full-time first base job without too much trouble.
For now, though, he's hoping the knee continues to be just fine and is happy to return to the lineup.
Jeff Seidel is a contributor to MLB.com. This story was not subject to the approval of Major League Baseball or its clubs.