Pitching in Anaheim always special for Gonzalez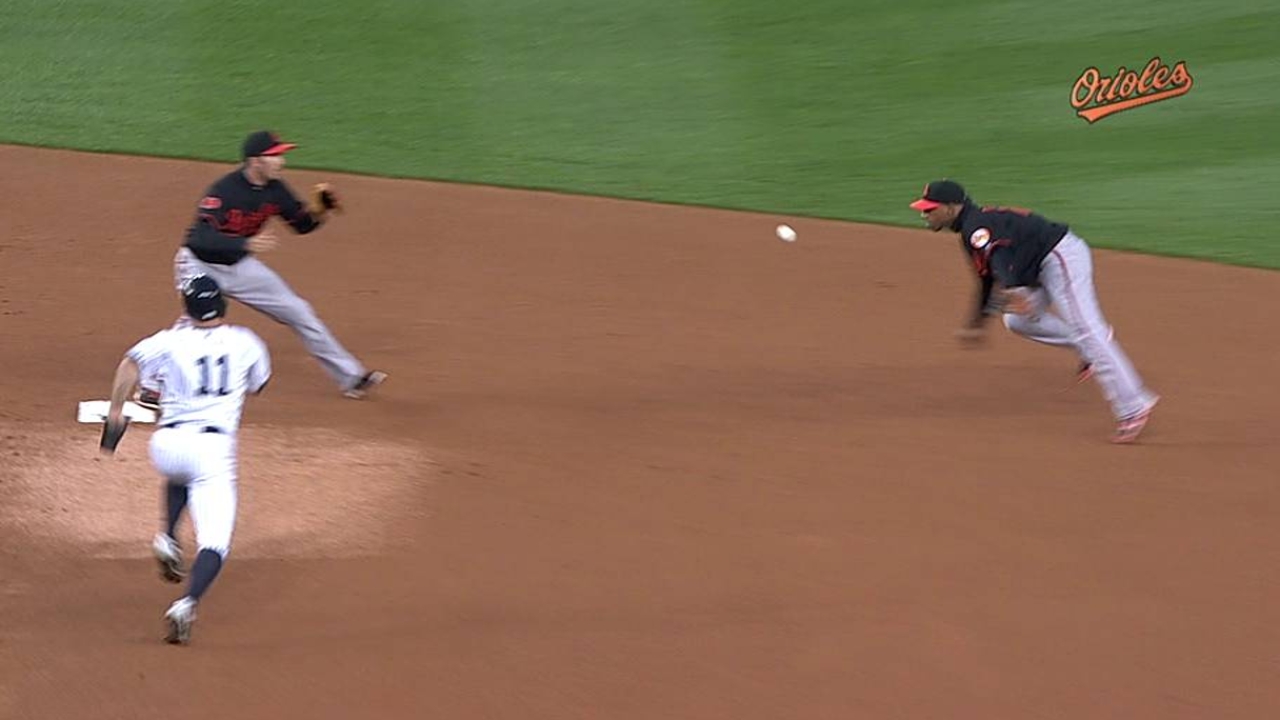 ANAHEIM -- When Orioles starter Miguel Gonzalez thinks about that night 10 months ago -- the July evening he allowed one run over seven innings in Anaheim in his first Major League start -- to now, all the 28-year-old can say is it's gone by fast.
"That's where everything started," said Gonzalez, who rose from a Minor League spring invite to a rotation fixture last season. "The Orioles gave me the opportunity to start that day and I was really pumped and happy and excited. I had a really good time enjoying myself pitching against teammates I played with years back [as an Angels farmhand]. Hopefully, I'll have that same feeling I had last year tomorrow."
He won't have that same glove. Gonzalez, who made headlines when he took the mound for his first start using a glove gifted to him by Nick Adenhart, still has the late Angels pitcher's Rawlings mitt, and he typically carries it with him wherever the team travels. But since he signed a contract with Nike this year, Gonzalez can't use it.
"Things change sometimes, but my heart and my words and thoughts will be always with him," said Gonzalez, a San Fernando native who had a crowd of about 200 people pack the stands to see him pitch in Angel Stadium last year.
Gonzalez isn't sure how many people will be in attendance to watch him Friday night, but the right-hander -- who came to Angels games as a fan, most recently during the club's World Series run in 2002 -- said it will always have a little extra meaning coming to Southern California.
"I think every time I come to play against the Angels it will be special," he said. "Especially in front of the family and friends. I grew up here, and it's fun to come back home to the West Coast."
Brittany Ghiroli is a reporter for MLB.com. Read her blog, Britt's Bird Watch, and follow her on Twitter @britt_ghiroli. This story was not subject to the approval of Major League Baseball or its clubs.