Teagarden to DL, will visit specialist Monday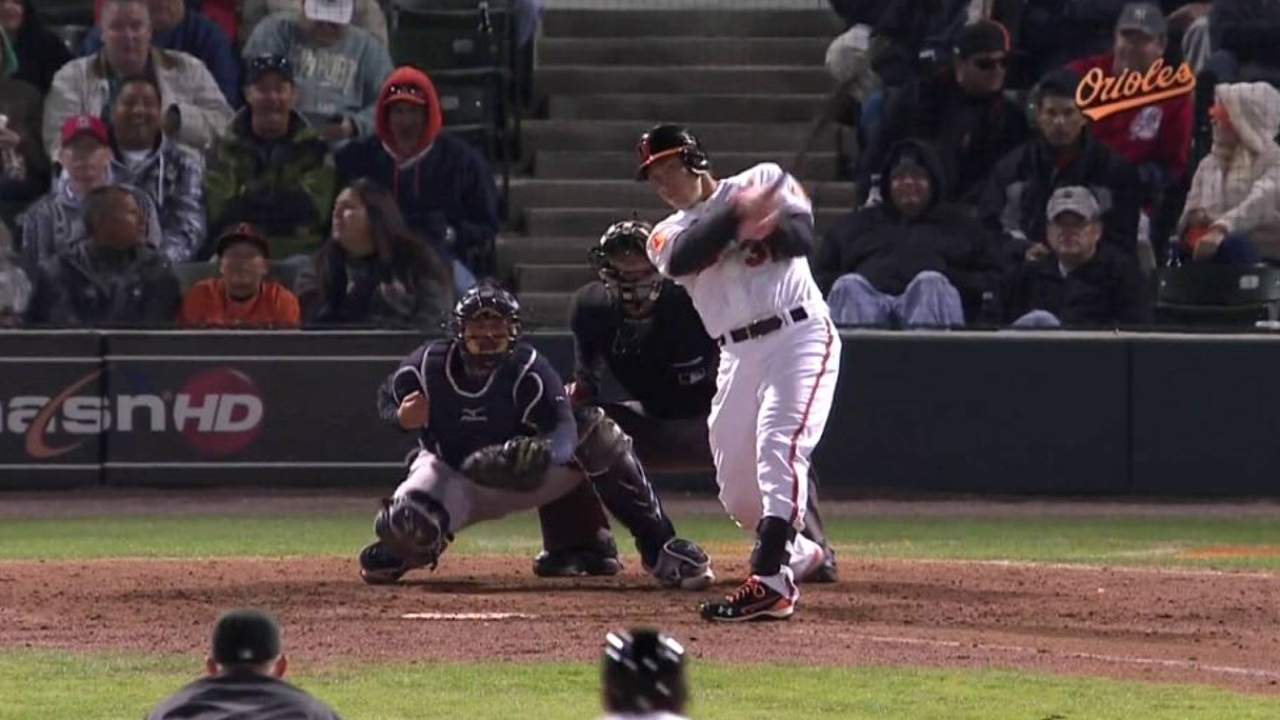 OAKLAND -- Orioles catcher Taylor Teagarden was placed on the 15-day disabled list Sunday with a dislocated right thumb, and he will fly to Sarasota to see specialist Brian Scofield on Monday.
"We'll get a better idea of the time frame after that," Orioles manager Buck Showalter said.
Teagarden sustained the injury during Josh Donaldson's at-bat in the bottom of the sixth inning of Saturday's 7-3 win over the Oakland Athletics. Donaldson foul-tipped a ball that hit Teagarden squarely on top of the thumb.
"I've had hundreds of foul tips I've caught or deflected, but not one caused an injury until now," Teagarden said. "It's part of being a catcher. Your hands and fingers are vulnerable."
Teagarden has broken his right thumb in a collision at home plate, and he thought he had broken his left one as well.
"A dislocation is a lot uglier than a break," Teagarden said. "I thought I had broken it even worse."
Teagarden was scheduled to fly to Baltimore on Sunday to gather a few items before heading to Sarasota.
"It [stinks]," Orioles' outfielder Nick Markakis said of Teagarden's injury. "You know how hard he works and what kind of a guy he is. You don't want it to happen, but at the same time you realize injuries are part of the game."
Chris Tillman called Teagarden's injury "a bummer," and said the catcher will be missed.
"It's big because he's a guy who could start just about anywhere else," Tillman said.
Rick Eymer is a contributor to MLB.com. This story was not subject to the approval of Major League Baseball or its clubs.