Exposito called up to fill Teagarden's roster spot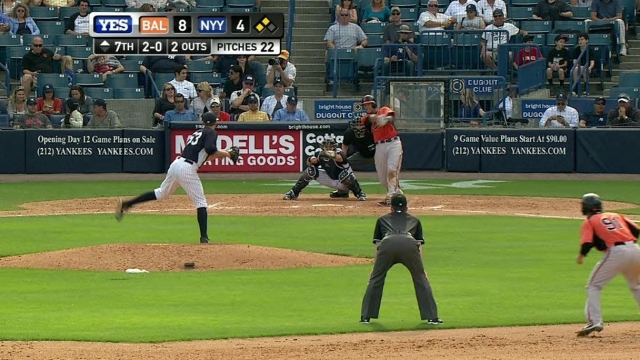 OAKLAND -- Catcher Luis Exposito drove straight to the Baltimore airport after hearing the news Sunday he had been called up to the big leagues to replace the injured Taylor Teagarden.
Exposito spent a sleepless night in the airport, catching a 6 a.m. ET flight to arrive in plenty of time to play for the Orioles on Sunday in Oakland.
"I slept a little bit on the plane," Exposito said. "It's not the best way to be here, but I'm here now and I will take it for what it is."
Exposito, originally drafted by the Boston Red Sox, appeared in nine games for Baltimore last year and came to Spring Training with a chance to make the big league roster.
"It's the best feeling there is," Exposito said. "It's what you work for all offseason. I'm happy, ready and excited."
Rick Eymer is a contributor to MLB.com. This story was not subject to the approval of Major League Baseball or its clubs.