Jones flashes some leather in Oakland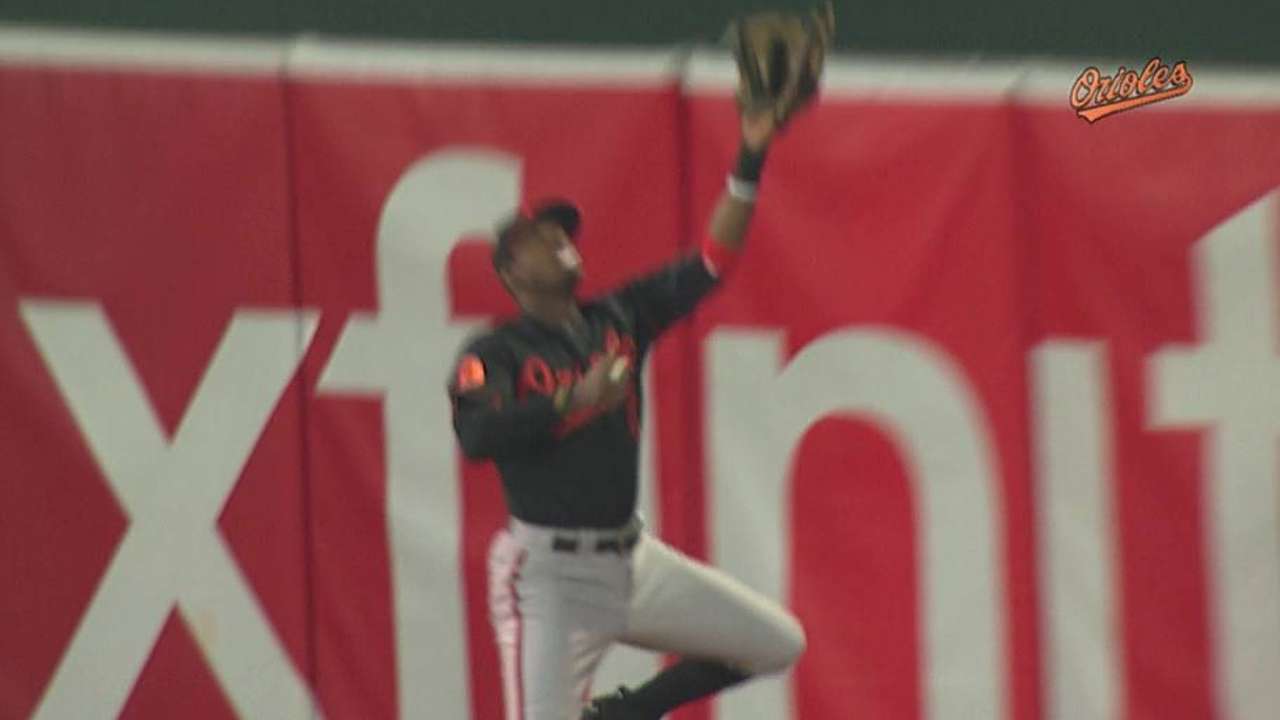 OAKLAND -- Adam Jones is harder on himself than Orioles manager Buck Showalter could ever be on him.
"Well, maybe that's a tossup," Showalter said.
Oakland can be a nightmare for visiting outfielders, and Jones has had his problems there. On Friday, as the O's beat the A's, 3-0, he also had the solutions.
He made several plays that helped keep the A's off the scoreboard. He thought he should have gotten to another one Thursday night.
"He wants to bring what he brings," Showalter said. "He takes pride in his defense and works at it. He doesn't take himself so seriously that he can't have fun. He's going to rob somebody of a hit."
Rick Eymer is a contributor to MLB.com. This story was not subject to the approval of Major League Baseball or its clubs.