Jones still looking for elusive homer in Oakland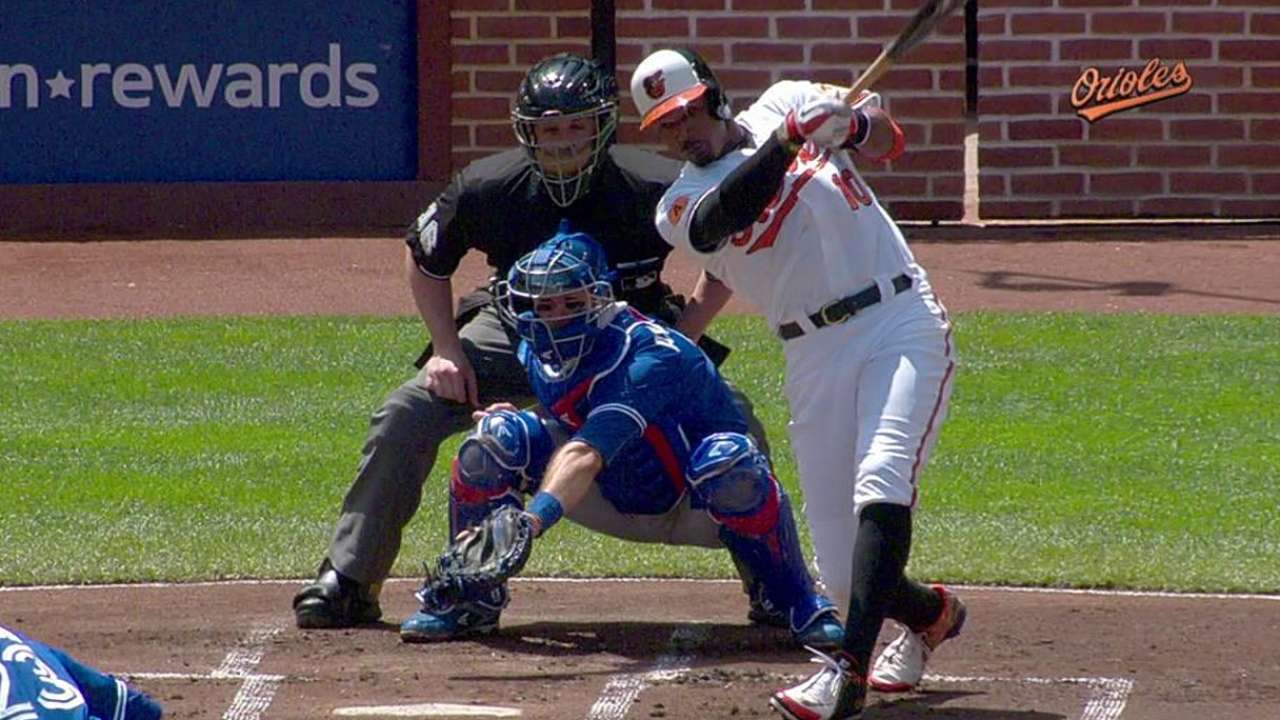 OAKLAND -- Orioles outfielder Adam Jones has enjoyed a good season to date, hitting third or fourth in a potent lineup.
Jones has been successful in both the No. 3 and No. 4 spots in the order, where a team gets much of its power.
He's hit a home run in every American League park in which he's played, with one glaring exception: Oakland.
"I have no pop," Jones insisted.
While that's not entirely true, Jones does point to the large foul territory in Oakland and the nighttime weather on the West Coast.
"When you're trying to foul off the tough pitches, sometimes those balls hang up here," Jones said. "This park plays big. Each park is unique. The cold air on the West Coast kills the ball at night. Here, you have to hit the ball hard to get it out. When you hit one here, you deserve it."
Jones has a career .276 batting average in Oakland, so it's not like he struggles seeing the ball.
"Home runs just happen," he said. "I'd be lying if I said I never swing for a home run, but I do try to just hit the ball hard. My time is coming."
Rick Eymer is a contributor to MLB.com. This story was not subject to the approval of Major League Baseball or its clubs.